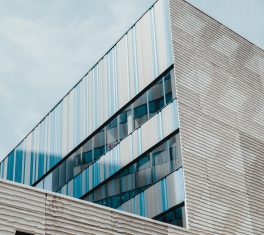 For commercial property landlords, there are a host of costs and charges relating to the maintenance and general upkeep of their premises. These aren't just designed to protect their investments; they're also aimed to giving tenants a safe and secure place to work.
That's why commercial tenants are often the subject of commercial property management fees or service charges. This arrangement is often a bone of contention between landlords and tenants, simply because both parties often differ in their views of what constitutes a unit's acceptable state of repair.
What is a commercial service charge?
This is a fee that commercial landlords can command from their tenants to recover the costs of maintaining and repairing their commercial property, when necessary. Of course, service charges will usually relate to damage caused by the tenant, as well as general wear and tear through the years.
Although the tasks included in a commercial property service charge will differ from unit to unit, a commercial tenant can typically expect their service charge to cover the following:
General interior (or structural) repairs

Cleaning (including communal areas)

Refuse and recycling collection

Central heating

CCTV security

Air conditioning systems

Insurance costs

Property management fees – we'll go into these in more detail shortly…
Commercial landlords can only demand service charges to recover the costs associated with the upkeep and maintenance of the premises. In the event that more sizeable repairs or maintenance work is required, landlords are duty-bound to give tenants a range of contractor quotes to undertake the work. The work will only begin once the landlord and tenant have reached an agreement on the price.
An introduction to property management fees
Property management fees can be included as a separate line item in a commercial service charge, as we've already disclosed. In some cases, commercial landlords will employ an agent to manage their commercial premises. This may be because their portfolio is too large to manage themselves or they don't live close enough to keep on top of things.
Property management firms will charge a fee to your landlord in this event, which some landlords choose to recover through a tenant's commercial service charge. There are various types of property management fee structures used today, including:
Fixed fee property management
Property management firms will sometimes charge landlords a fixed monthly fee for their services. This gives landlords certainty that there won't be any surprise service charges and this can be factored easily into a tenant's service charge.

Revenue share property management fees
Some property management firms will prefer to ask for a revenue share arrangement with the landlord. Whereby they take an agreed percentage of the revenue generated by the landlord, rather than paying the rent directly to the landlord.

Guaranteed rent property management fees
In some instances, property management firms will agree to pay the landlord a fixed rent price and the firm will then be given the right to sub-let the property and charge a higher rent – with their income being the difference between the two prices.
Percentage of rent property management fees
Commercial landlords can sign a property management agreement, which gives the management firm permission to rent out the unit on the landlord's behalf. They can collect the rent and handle the day-to-day management of the tenant and the property. The property management firm will typically take anything between 10-15% out of the monthly rent as their charge for this.
Pall Mall Estates have a wide range of low cost commercial properties across the UK. Take a look at our available spaces here or get in touch with our experienced team here.