#GE2019: How could it impact UK commercial property?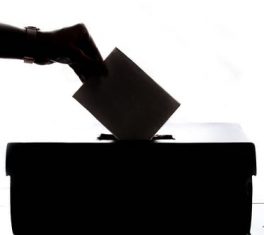 It's only a day now until the British people head to the polling stations for the
snap 2019 General Election. The manifestos of each leading political party are now common
knowledge among the electorate, but if you're wondering what pledges the main parties
have made when it comes to businesses and their premises, this article will fill you in on all
you need to know.
Conservatives promise business rate relief
The Conservative Party believes business rates is "one of the top concerns" of UK firms. It
has therefore confirmed that a majority Conservative government would conduct a
comprehensive review of business rates at its first Budget. By attempting to "reduce the
overall burden" of business rates in the UK, the Conservatives plan to raise the level of
employment allowance from £3,000 to £4,000, reducing National Insurance for 500,000-
plus firms by up to £1,000. The Tories would also extend the retail discount on business
rates to 50% in 2020 for premises in England with a rateable value of less than £51,000.
Helen Dickinson, chief executive, British Retail Consortium (BRC), said of the Conservatives' plans: "The next Government should reduce the tax burden further, through business rates reforms including scrapping 'downwards transition', which costs retailers £1.3 billion; freezes in next year's rates increase; and introducing an improvement relief to encourage investment in our high streets."
Labour's proposed 'land value tax'
A majority Labour government has pledged to conduct a full review into the UK's business
rates system too. Senior figures in the Labour Party claim that they could look to replace
business rates altogether with a new form of taxation based on a commercial property's
value. 'Land value tax' for commercial landlords is a concept mooted by Jeremy Corbyn's
Labour Party, designed to breathe new life into the high street.
John O'Connell, TaxPayers' Alliance, said: "A review of business rates is long overdue, and
replacing them with a land value tax has to be on the menu of options."
Labour has gone further still to reduce the number of empty stores on the High Street by
pledging to give local government "new powers to put empty shops to good use".
Liberal Democrats pledge to scrap business rates altogether
The new leader of the Liberal Democrats, Jo Swinson claims that the Lib Dems are the
"natural party of business" after pledging to scrap business rates nationwide for good.
Figures suggest that business rates currently yield 5% of the Treasury's annual revenue (£30
billion) but the system is increasingly opposed by businesses that feel they are discriminated
against in favour of online competitors.
Instead, the Lib Dems plan to scrap business rates and replace it with a new Commercial
Landowner Levy. Ms Swinson says that these proposals would "shift the burden from the
tenant to the landlord" and "breathe new life into our high streets".
Carolyn Fairbairn, director general, Confederation of British Industry (CBI), said: "The Liberal Democrats recognise the broken business rates system needs fundamental reform.
"But moving to a land value tax is mired in complexity, and it remains unclear how it would
cut overall costs or provide a level playing field. Much more detail will be needed."
One thing is for sure, given the extent of promises made by the respective parties ahead of
the 2019 General Election, the landscape for commercial premises could change very quickly in 2020 and beyond.
—
Pall Mall Estates have a wide range of low cost commercial properties across the UK.
Take a look at our available spaces here or get in touch with our experienced team here.