Resources
Welcome to our resources section, featuring the best of our advice articles and guides for helping with any of your commercial property questions. Our experts have written about a range of topics from the legal processes of a commercial property lease to moving office and even advice pieces on local areas. Take a read through our resource guides and check back for more pieces regularly added to the section.
The Effect of HS2 on Birmingham Businesses
We surveyed Birmingham business owners and managers to get their views of HS2 and how it might affect business in Birmingham and the surrounding areas. Download our survey report here:
Jump to...
Leasing and Renting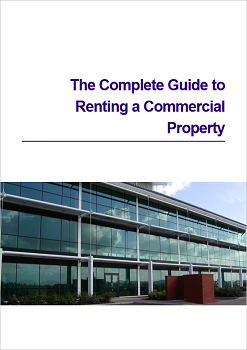 Whether looking for your first business premises of changing location, our in-depth advice guide covers all the major areas you need to remember.
Topics covered include:
Choosing a commercial property
Lease negotiations
Reviewing the rent and making changes
Subletting
Service charges
Defaulting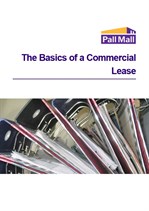 Understanding a commercial lease can be a challenge and you need to ensure that it covers everything you need. Uncover the range of topics contained within a commercial lease, including:
Differences between a commercial property lease and a residential one
Provisions within a commercial lease
What you need to know about your deposit
Subletting and assigning leases
Terminating a commercial lease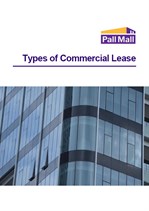 There are 3 principle types of commercial lease - Gross, Net and Percentage. Here, we'll go over what makes each one different and provide the details to help you understand them.
Gross leases
Net leases

Single net lease
Double net lease
Triple net lease

Percentage leases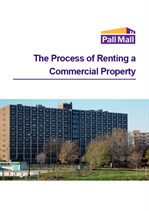 Although there are many individual aspects to understand when starting out renting a commercial property, it is good to get to grips with the overall process. This advice guide discusses this process and what you may encounter along the way.
Registering the lease
Different types of leases
Common disputes
Potential traps
Legal Information and Advice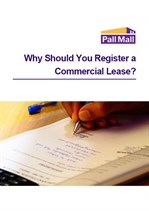 Once you have finalised and signed a commercial lease it needs to be registered in the proper way. This quick guide details why this has to be done and how you can go about it.
Topics covered include:
When does a commercial lease need to be registered?
'Assignments'
Why is the commercial lease required?
Is it possible to make a late registry?
Location/General Business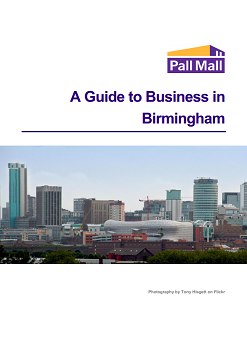 Find out all you need to know about business in Birmingham and why you should consider locating your business there.
Areas covered include:
Industry Overview
Automotive
Food and Drink
IT and Media
Economic Growth and Employment
Infrastructure and Environment
We dive into local areas, taking a closer look at the types of properties, connections and general sector industries.
Topics covered include:
Connections
Local businesses
Notable buildings
University of Birmingham
Local news
Areas covered:
Moving/Opening a Business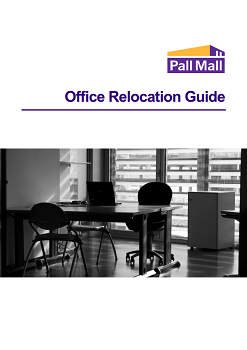 Pall Mall Estates have created an overview guide for moving office, from beginning to look for a new property all the way up to arrival.
Find out what you need to remember and consider when looking to move office.
Areas covered include:
Prior to the Move
Budget Considerations
Timetable
New Office Design and Floor Plan
Infrastructure Plans
The Move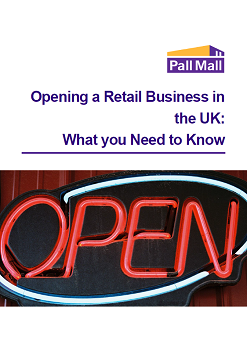 If you're thinking of opening up a retail business in the UK then getting started can be a tricky process. Pall Mall Estates have created this simple guide of points to remember when opening your business.
Areas covered include:
Leasing the Property
Your Legal Obligations
Tenant Obligations and Business Responsibilities
Other Key Considerations
Further Reading
We've pulled together some informative guides to help when deciding on a type of space to let. These cover the main property types and explain some of the main things you ought to consider about the size, location and use of the space.
Considerations when Choosing...
If you would like to know more about how Pall Mall Estates can help with your commercial property needs, call us today on 020 8986 7221 to speak to one of our experts.
Pall Mall Estates - Helping you move with our low cost, high value, business space to let throughout the UK.