This office relocation guide provides an easy-to-use action plan, setting out all important project phases and the finer details, identifying key stakeholders and milestones, ensuring that everything's covered.
Introduction
Moving office is a big commitment; one which requires careful planning, organisation and execution.
The last thing you want is to move into new premises that you soon outgrow, particularly if you are tied into a long term contract which stunts your future development.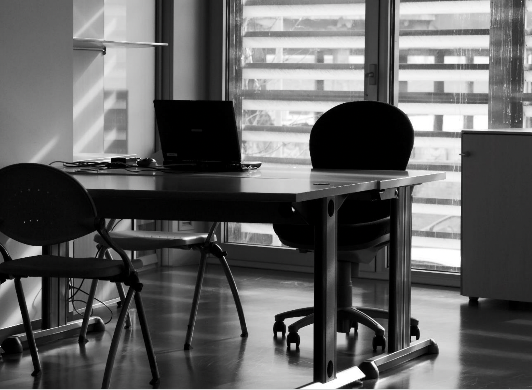 Prior to the move
Before you begin looking for a new property, you need to make some important decisions, including the input of all key stakeholders of the business.
Directors, shareholders and department heads need to have their say, thinking about the following questions:
What type of office are you looking for? (Size; Grade A, B, C)
What are the primary and secondary motivations for your move? (Downsize?, Better transport access?)
When would you like to move into your new office?
What budget do you have for the proposed move?
Who is responsible for the move?
Where is your preferred location?
How long are you hoping to stay in this new office?
What are your business growth forecasts?
These decisions will inform your initial search, allowing you to develop some key criteria with which to identify prospective locations and properties. You should aim to prioritise each factor, deciding which is most or least important to your business.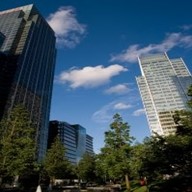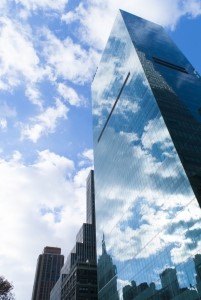 Team meetings
We recommend that you set up a project team, ensuring that you include people with relevant skills - this may include a Project Manager, someone with creative skills (for conceiving the design and fit-out), an IT and telecoms expert, a financial planner and an administrator.
Set up regular meetings with your team to discuss progress, budget and time considerations
The Project Manager should break down all tasks and delegate work to those with the most suitable skills
Budget considerations
You will need to agree a ballpark budget with Senior Management for the proposed move; bearing in mind the size and location of the property you are hoping to move into and all other associated costs.
You will then need to estimate all of the costs of the project in detail, seeing if they fit within your budget, and if there is room for negotiation:
Deposit
Rent, rates and service charge on new property
Legal, insurance, consultant fees
Administration costs (new letterheads, address stationary, marketing material)
Removal costs
Building costs
Design and fit-out costs
Equipment costs (furniture, IT and telecoms)
Staff relocation costs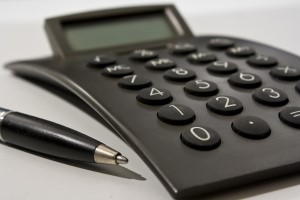 Choosing a new premise
Choosing a new office is a big decision so it's important that you decide exactly what you are looking for. Make sure you think about the following factors:
Size of office required (bearing in mind the number of staff you have, how much space you would like to grow into)
Location
Amenities needed (bathroom, kitchen facilities)
Meeting rooms
Social space
Car park requirements
Access
Budget vs rent
Length and type of lease available (for info on lease types - head to this guide.)
Pall Mall Estates has a wide range of office spaces available to suit many needs - why not
have a browse
to get an idea of what's available?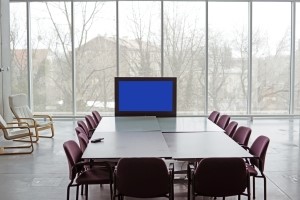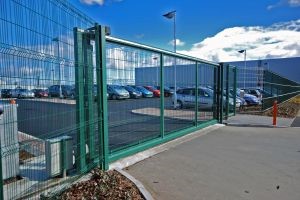 Timetable
A timetable is imperative to help you to remain organised and move in on time, allowing a smooth transition for your business. You need to estimate completion dates for each task, based on their projected lead time.
When would you like to move?
When does your current lease end?
When can your new lease start?
Discussions with new proposed landlord about requirements
Discussions with external firms on your requirements (builders, designers)
Lead times and completion dates for all elements of the project
Cross-over in contracts (to ive you time to set up new office)
Planned move start date
Planned date for being fully operationsal
Move completion date
Revised timetable, amending as project changes, communicating with relevant prices
A Gantt chart can be really helpful here, allowing you to break up key tasks with beginning and end dates, displaying the length of the entire project.
The example below can be extended to include all stages and tasks of the project: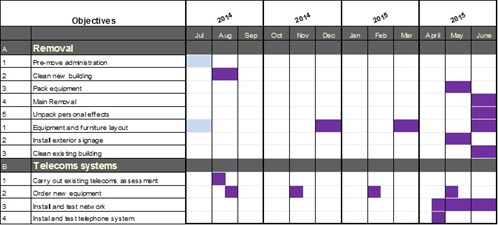 New office design and floor plan
The design of your new office is very important as it can maximise communication and operational efficiencies while boosting employee productivity and wellbeing. A badly-planned office could lead to you losing staff and compromising business processes which, in turn, could lose you customers.
Pall Mall Estates offers office spaces that can be customised to suit individual needs. Simply contact our experienced team to discuss your requirements. 
Consider:
Positioning of work teams
Interdependence between teams (which teams interact the most and need to work in close proximity?)
Future staffing requirements within each team (which team is likely to grow the most, least?)
Is there flexibility to move teams around if required (are they dependent on positioning of technology, fixed fixtures etc)?
Space available for desks vs empty, 'living' space
Location of workstations
Location of shelving, partitioning
Refurbishment requirements (carpets, blinds, lighting, heating etc.)
Design requirements - colour schemes, artwork, creative touches
New signage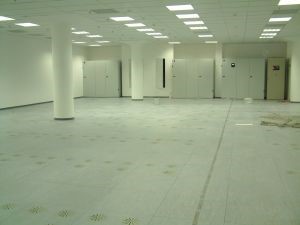 Equipment
When moving office, it could be a good time to refresh your equipment, particularly if a lot of it is worn or inefficient; a fresh start can boost productivity and sales:
Decide on your overall requirements for equipment:

Desktop computers, laptops
Telephones, server equipment, internet capability
Faxes, scanners, printers and photocopiers
Furniture - desks, chairs, filing cabinets, kitchen tables
Kitchen equipment
Stationary and buisness cards

Perform and audit of your current equipment, deciding what will move, what will be donated and what needs to be bought new
Decide if you will purchase or lease various items
Make an inventory of all your new office's equipment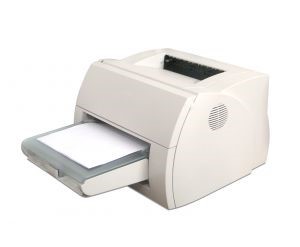 Infrastructure plans
You will need to assess the availability, and plan installations for, the following items, depending on agreement with your landlord:
Security systems and alarms
Smoke detectors
Air conditioning
Cabling
Data points
Servers and networks
Gas, water, electricity and heating
These will require specialist help from engineers and electricians, so make sure you budget for these services accurately.
Your IT and telecoms systems will require a configuration plan in order to maximise coverage and productivity.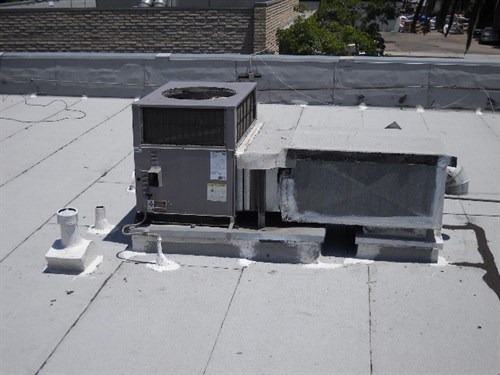 Communication
When moving it is important that you communicate your plans to all external stakeholders, including:
Customers
Suppliers
Insurance companies, solicitors, banks, utility providers
Companies House, Inland Revenue
Post Office
Update all service agreements, insurance policies and equipment leases
You will need to keep regular contact with your suppliers and landlord, while ensuring that staff are kept up-to-date with the process at all times.
Poor communication could lead to you losing important documents and losing the faith of your customers, so make sure you plan everything meticulously.
The move
Moving is an important part of the process and you need to ensure that your equipment is organised in order to minimise downtime; that way you can get started as soon as possible:
Find a reliable removals firm
Decide on a moving date (a weekend should provide the least amount of disruption if your business hours are Monday to Friday)
Order necessary packaging (boxes, protective materials)
Decide which equipment will go where in the new office
Label all your equipment in reference to your new floor plan and colour code
Ensure that a member of staff is at each site to coordinate the departure and delivery of your goods
Ensure you clean the old office and get it ready for inspection by your existing landlord
Arrival
On arrival at your new office you will need to have a team of people on-hand to unpack, sort and setup, ensuring that everything is put in the right place. You will also need time to:
Test all of your electrics, hardware, servers, networks and telephones, with help on-hand to fix problems
Check the condition of the office on arrival and make an inventory of everything
Take photographs and agree the condition with your new landlord
Identify any quality issues with design/re-fitting suppliers
Remember, your office needs to be ready for business as soon as the doors open on Monday morning, otherwise clients could see missed calls, failed emails and late documents as signs of disorganisation and unprofessionalism
Overall, plan, plan and plan again; an office move is a key stage of your business's growth and you want to make sure your customers and staff don't feel disrupted by your plans; just keep in mind all the finer details and your move will be a success.
Good luck!
You can also download the full office relocation resource guide here:
— Pall Mall Estates have a wide range of low cost commercial properties across the UK.
Take a look at our available spaces here or get in touch with our experienced team here.
If you would like to know more about how Pall Mall Estates can help with your commercial property needs, call us today on 020 8986 7221 to speak to one of our experts.
Pall Mall Estates - Helping you move with our low cost, high value, business space to let throughout the UK.
Pall Mall Estates have a wide range of low-cost commercial properties across the UK.
Take a look at our available spaces here or get in touch with our experienced team here.
Can't Find What
You're Looking For?
Fill in the contact form, and we will get back to you as soon as possible.
Call us on: 020 8986 7221