Connections
Are you looking for a new location for your business premises? Tyseley is a fantastic location in the West Midlands that could just be the perfect place for your premises. 
Tyseley rests between Birmingham Moor Street and Birmingham Snow Hill train stations, with over 100 services running to London available every day. The upcoming completion of the much-anticipated HS2 rail network promises to boost the fortune of the region as journeys to London will be cut from approximately 70 to 45 minutes long. Two of the country's busiest and best-connected train stations – both Birmingham New Street Station and Birmingham International Railway Station – are equidistant from Tyseley at roughly 30 minutes away by car.
Our office, trade and industrial spaces within Speedwell Industrial Estate and Rovex Business Park are strategically positioned in close proximity to King's Road, providing excellent road access for logistical purposes. Speedwell boasts a number of single-storey industrial warehouse units, perfect for anyone requiring an accessible base in the West Midlands. Meanwhile, Rovex tends to be classed as a mixed-use business park, with a fantastic choice of units from light industrial warehouses to 12,000 sq ft office suites, perfect for that well-situated head office.
Birmingham International Airport – which serves more than nine million passengers annually with regular flights to New York, Dubai and many more destinations – also only takes half an hour to reach by car. For flights that range further afield, the city's excellent road connections provide direct routes to East Midlands Airport (an hour away) as well as both Heathrow and Manchester Airports, which are reachable within two hours.
With confirmed plans for major infrastructure and city investment in Birmingham up-and-coming, the city's connectivity is set to grow in capacity and flourish even further over the coming years - making it the perfect location for your business. 
Nearby Amenities
Local businesses in the Tyseley area are well served by ASDA, Tesco and Morrisons, with stores in close proximity as well as other popular outlets including Greggs, KFC, Boots and Poundland. Along King's Road there is a clutch of local cafes and snack bars which are capable of providing adequate lunchtime refreshment. Both Vic's Café and Imex Café prove popular with employees that don't wish to venture further into the city centre.
Meanwhile public houses and bars aren't too difficult to find for staff after a long day at work. The Old Bill and Bull is situated a short way down Coventry Road (A45), while The New Inn can be found a little further down the Coventry Road approaching the South Yardley area. The Inn on the Green is also just south of Tyseley's King's Road, off the Warwick Road (A41), specialising in real ales and live music.
Local Businesses
Birmingham at large remains a magnetic location for the country's skilled workers in engineering and manufacturing, employing well over 100,000 individuals within those sectors. In fact, more than a quarter of the UK's advanced engineering workers can be found in Birmingham, with electronic, hydraulic and pneumatic component specialists – among others – extremely well represented. Up to 60% of the UK's automotive research development is generated here as well, being home to organisations including Aston Martin, Honda, JCB and many more.
Many other businesses from a broad range of sectors have chosen to invest their future in Birmingham. These include confectionary and food/drink manufacturers, financial and legal companies (drawn to the Colmore, Brindleyplace and Edgbaston districts) as well as over 1,000 new digital and e-commerce businesses. With large firms from Mondelez International and Guhring to Kraft Foods, HSBC and PricewaterhouseCoopers operating here, it's impossible to doubt the city's economic credentials.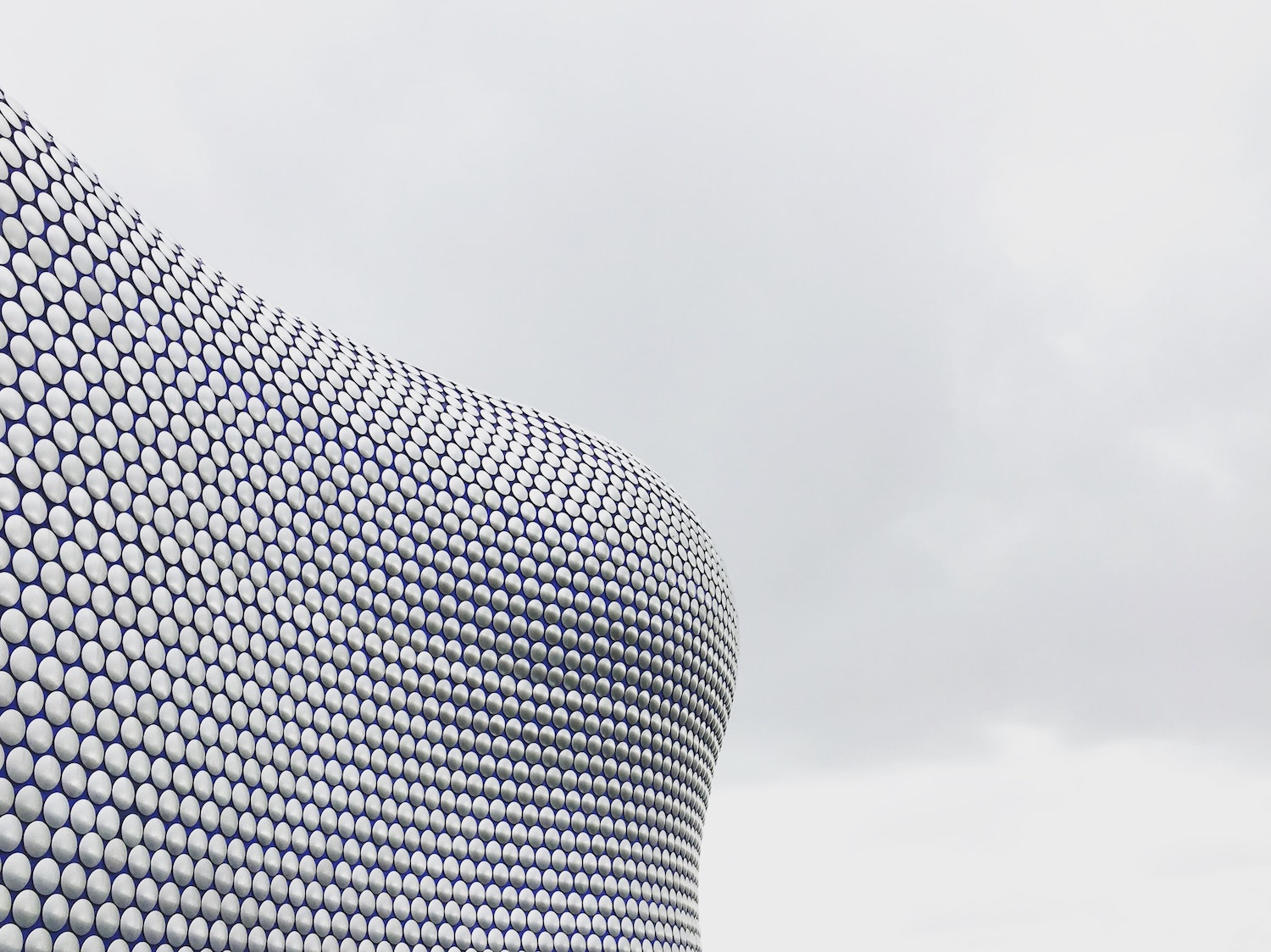 Notable Buildings
As the second-largest city economy in the UK, Birmingham is densely packed with unique and significant buildings. It is renowned as one of the busiest centres for conferences and events in the whole of Europe, with plenty of high standard and high capacity venues provided to meet popular demand.
The former Birmingham Railway Museum resides in Tyseley, now one of its major attractions in the form of the Tyseley Locomotive Works. Located inside a large railway depot, highly specialist engineering works continue there to this day, as well as being a popular exhibit for preserved vintage trains, infrastructure and equipment.
Some of the city's major facilities including the International Convention Centre, National Exhibition Centre and Symphony Hall are responsible for generating up to 42% of the UK's conference and exhibition trade.
Making up a substantial proportion of the city's booming retail economy, the second most visited retail park in the UK can be found in Birmingham in the form of the Bullring shopping centre.
Meanwhile, a thriving art scene in the city is supported by institutions such as the Birmingham Museum and Art Gallery, the chosen habitat for the world's most impressive collection of pre-Raphaelite artwork. Here, exhibitions and insightful events are promoted regularly throughout the year.
In addition, clustered on a single site within the city is one of the world's largest medical campuses, comprised of Queen Elizabeth Hospital Birmingham, the University of Birmingham Medical School, Institute of Translational Medicine and Birmingham Women's Hospital.
University of Birmingham
Debatably the first "red brick" university to be chartered in the UK, the University of Birmingham brings talented students into the city by the thousands every year. The University has a high rating with standards bodies and has been on the receiving end of a great many accolades and awards. These include, but are not limited to, 'University of the Year 2014' in the Times' Higher Education Guide as well as a 10th place ranking rated by the international QS World University Rankings system.
As well as the University of Birmingham, other institutions for higher education in the region include Aston University, Birmingham City University and Newman University while fifteen others are within a reasonable commuting distance from the city centre. Aspiring academics are spoiled for choice in Birmingham, with Aston University's Photonics Research Consultancy and Warwick's Automotive Innovation Campus attracting young engineering students in particular. Consequently, the employment talent pool in Birmingham is filled with exciting potential which is waiting to be tapped.
About Tyseley
Tyseley is bound up with England's history through the ages, known in records since its time as a Saxon settlement. Originally part of Worcestershire's Yardley manor, it has come to develop its own distinct identity as part of the wider city of Birmingham. Positioned near the Grand Union Canal, the area invited a huge amount of development as an industrial hub during the early 20th century.
Nestled between southern Birmingham city and the modern Yardley and Small Heath districts, many industrial buildings in the region have since been repurposed for contemporary and residential needs. However, the region continues to maintain much of its Victorian character. Many of the buildings, which housed the manual workers of that era, still stand proudly reflecting Birmingham's heritage.
The area remains the home of many industrial businesses and services including the Tyseley Incineration Plant, which produces energy for the National Grid. With Birmingham at large expecting to see significant investment into its transport links – to the tune of £18 billion – it is anticipated that the area will continue to develop and prosper. As a renowned hub of culture, events and skilled engineering workers, Birmingham's star is continually rising and the Tyseley area represents a golden opportunity for those with businesses to grow and capital to invest.
Local News
For local news specific to the Balsall Heath region, we recommend the following:
If you would like to know more about how Pall Mall Estates can help with your commercial property needs, call us today on 020 8986 7221 to speak to one of our experts.
Pall Mall Estates - Helping you move with our low cost, high value, business space to let throughout the UK.
Pall Mall Estates have a wide range of low cost commercial properties across the UK.
Take a look at our available spaces here or get in touch with our experienced team here.