2020 dubbed the 'Year of the Start-Up' for UK business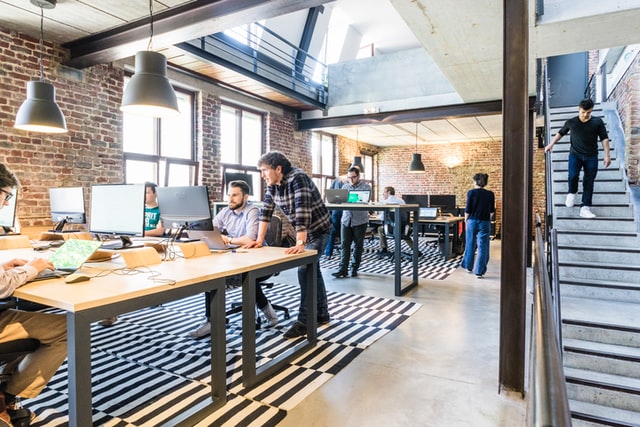 A record number of new businesses were formed in the UK during 2020, according to research from Tyl by NatWest. Approximately 770,000 new firms were registered across the UK, which is a year-on-year increase of 30%. Aside from April 2020 – when the first Covid-19 pandemic peak was at its worst – at least 50,000 new business registrations were processed monthly last year.
In a year when many businesses were forced to close their doors and shut up shop, the start-up trends suggest that fledgling entrepreneurs turned to digital and mail order businesses as the most popular type of new businesses in 2020.
Approximately 305,608 of the 770,000 business start-ups established in 2020 were online and mail order firms, compared with just 13,615 in the previous year. Property development proved to be the third most popular new business sector last year, with a 40% year-on-year rise in firms buying and selling property.
The research from Tyl by NatWest also revealed that Leicester was the UK's most popular start-up city, with the East Midlands city experiencing the biggest surge in new start-ups in terms of the percentage of its population. For every 100 residents, 1.68 new businesses were established. This is all the more impressive when you consider that Leicester was one of the first cities in England forced into a widespread lockdown.
Mike Elliff, CEO of Tyl, said: "Despite the many challenges faced by businesses, communities, and the world at large, the resilience and resourcefulness of Britain's entrepreneurs is one of the great untold stories of the past year.
"The enterprising energy of new business owners deserves great credit. And while we all look forward to a world without lockdown restrictions, let's hope the spirit of our agile, innovative and fearless start-up communities can endure long into the future."
There is certainly a sense of renewed positivity among the UK's small business community of late. Bibby Financial Services' latest Pandemic Recovery Survey found that 75% of small business owners had a positive outlook for their business' growth, with 74% anticipating demand to return to pre-pandemic levels by the end of the year.
More than three-fifths (61%) of small businesses are looking to invest in staff training and development to accelerate their growth. Meanwhile almost a third (29%) are set to expand their workforces, which should provide a much-needed shot in the arm for the UK economy. In total, the Pandemic Recovery Survey confirmed that the average SME plans to invest £150,000 in the coming months.
Get high-value low-cost business space across the UK
Whether you're searching high and low for your first business premises or you're set to invest this year and planning a move into bigger and better workspace, Pall Mall Estates can provide you with a base from which to thrive.
Our dedicated team of property professionals can talk you through our entire property portfolio and help you find a suitable unit in your area. We own and let 4,000,000 sq ft of prime grade commercial space in over 125 locations nationwide.
To arrange a consultation on your business' property requirements, call our friendly and experienced agents today on 020 8712 8627 or drop us a line using our online enquiry form.
—
Pall Mall Estates have a wide range of low cost commercial properties across the UK.
Take a look at our available spaces here or get in touch with our experienced team here.