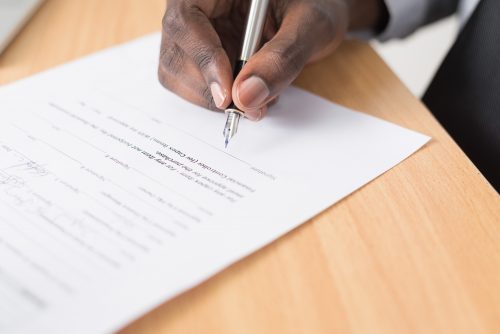 If you are a new or growing business, you will appreciate the importance of committing to a new commercial property lease. It's an agreement that ties you to a premises for a defined period, so it's vital that you make sure you choose the right workspace for you, your employees and your clients.

As an owner-manager of 5.5 million square feet of commercial space across the UK, at Pall Mall Estates we urge all prospective tenants to scrutinise potential properties and ask the right questions of landlords to ensure the property and the lease are suitable for your business needs. 

With that in mind, here are seven key talking points that should provide clarity for your business going forward:
Who is responsible for buildings insurance?
In most cases you will find that the property landlord will cover the cost of buildings insurance. It's a good idea to ask for a copy of the landlord's insurance policy to give you peace of mind. Although the building will be insured, you will of course have to take out your own contents insurance policy to cover all items within the premises once you move in.
Who is responsible for repairs and maintenance to the building?
This can be a contentious issue between landlords and tenants. Some landlords will want tenants to commit to some form of repairs. Prospective tenants will want to ensure their lease does not tie them in to leaving the premises in a better state of repair than it was when they first moved in.
What can and can't I use the property for?
Make sure your business can legally use your chosen premises for the purposes you intend. Certain commercial properties are nominated commercial use classes, although it is possible to change a property's use class via your local council's Local Planning Authority (LPA) department.
Is it possible to have a break clause included into the tenancy agreement?
It's important to plan for worst-case eventualities, especially with long-term tenancy agreements. A break clause can offer respite for tenants that may be struggling to afford to pay the rent on the property due to reduced revenue, giving them a chance to end the lease early with written notice.
Will you charge VAT on rent?
Businesses that are not VAT-registered should always ask prospective landlords whether they intend to charge VAT on proposed rent. If so, this would equate to a 20% increase in your overall costs, which may be the difference between agreeing and rejecting the terms of the tenancy.
Is it possible to sublet the property at any point during the tenancy?
If a prospective landlord is unkeen shoehorning in a break clause into your tenancy agreement, it might be worth asking if they would be prepared to allow you to have a sublessee. This could allow you to give another business part of your workspace under your lease terms and they can cover their percentage of the overall rent – handy if you're struggling to cover the full rent yourself.
Does the premises comply with fire regulations?
Commercial property landlords are the 'responsible person' when it comes to fire safety standards. For the safety of their tenants, landlords must periodically undertake fire risk assessments and put in appropriate fire safety measures in the event of an emergency. Fire safety regulations in England and Wales stipulate that workspaces must be appropriately equipped with fire fighting equipment, including extinguishers, hose reels and sprinklers.
—
Pall Mall Estates have a wide range of low cost commercial properties across the UK.
Take a look at our available spaces here or get in touch with our experienced team here.
—