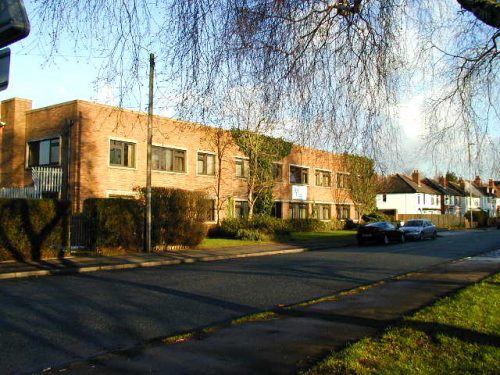 If you are looking for an affordable, well-connected city to locate your business, then Birmingham has to be a leading contender. Birmingham has more tech start-ups than any other region outside of London, while property rents are on average 58% lower than the capital.
George Road Business Park is one of our premier sites that represents a fantastic opportunity for large businesses looking for affordable commercial property space. Just 4 miles north of Birmingham City Centre, it boasts a lakeside setting, 300+ parking spaces and excellent transport links.
Split into different units, this is a multi-use self-contained space comprised of offices (open plan and cellular), and workshop space. All are modern, affordable and flexible - perfect for a business with fluctuating needs.
The offices enjoy a host of features including:
A mix of open-plan and cellular layout

Male and female shower facilities

Reception areas with seating for visiting clients

Various sizes and style of office for differing business needs

Meeting and presentation rooms
The site also contains several workshops ranging in size from 2,000 square feet to 15,200 square feet. These are suitable for either storage, work or training purposes. This is a great opportunity to lease one property with lots of different spaces, enabling you to house all your different business needs under one roof.
Transport Connections
Enjoying a good location, adjacent to Brookvale Park and the beautiful park lake, the business park has nature on its doorstep while being a short 12-minute train journey from Birmingham City Centre. The M6 is a mile from the site, giving rapid motorway access to the Midlands and the rest of the UK, while Gravelly Hill train station is just a few minutes walk.
Train journey times to neighbouring locations are short:
Birmingham New Street – 12 minutes

Birmingham International Airport – 34 minutes

Wolverhampton – 39 minutes

Coventry – 45 minutes
Local Amenities
Brookvale Park is a fantastic facility for employees to use on their breaks and lunchtimes – it represents a great opportunity to de-stress and even exercise during break times! There are also covered bike stands in the business park for those who wish to cycle to work.  
A small parade of cafes and shops is situated a few hundred meters from the premises, while Tesco and Lidl supermarkets are a short drive away. There is no shortage of nearby amenities! For employees living in the local area, a children's nursery is also within walking distance.
If you would like to assess whether George Road Business Park could be a great site for your business, contact our friendly team today with any questions or viewing requests you may have.
— Pall Mall Estates have a wide range of low cost commercial properties across the UK.

Take a look at our available spaces here or get in touch with our experienced team here.
—