Bounce Back Loans launched to supplement COVID-19 rescue schemes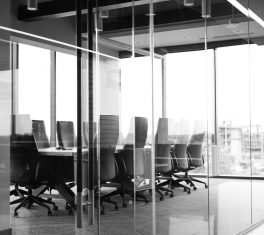 Chancellor of the Exchequer, Rishi Sunak, has launched a Bounce Back Loans scheme designed to give the smallest UK businesses access to 100% government-backed loans worth between £2,000 and £50,000 within a matter of days.
The Chancellor has come under increasing pressure to revisit the financial aid for the UK's small business community, following criticisms regarding the speed of access to alternative coronavirus bailout schemes.
Under the terms of the new Bounce Back Loans scheme, loans will be administered interest-free for the first 12 months of their lifespan, which could offer a cash lifeline for the smallest businesses amid the lockdown.
The maximum that a small business can apply for is 25% of their annual turnover, up to a maximum of £50,000. Mr Sunak insists that most of the Bounce Back Loans will be delivered "within 24 hours of approval".
"There will be no forward-looking tests of business viability; no complex eligibility criteria; just a simple, quick, standard form for businesses to fill in," added Sunak.
In previous weeks, small business owners have voiced their frustrations at the lengthy credit check process of banks that have prevented them from accessing funds via the Coronavirus Business Interruption Loan Scheme (CBILS).
Staff shortages, coupled with the essential credit checks for the scheme, were blamed by banks for the delay in granting loans via the CBILS.
Fortunately, the Bounce Back Loans scheme requires applicants to self-certify, filing a two-page form online that can be completed in a matter of minutes.
The eligibility criteria for the Bounce Back Loans scheme is clear. Applicable small firms must be based in the UK, have been negatively impacted by the coronavirus lockdown and not 'undertaking in difficulty' as of 31st December 2019.
Dame Carolyn Fairbairn, director-general, Confederation of British Industries (CBI), said of the scheme: "The Chancellor's new 100% guaranteed loan scheme for small businesses is transformational.
"Sole traders, micro-firms and entrepreneurs will now have a simple route to fast finance to stay afloat, without red tape or time-consuming checks.
"Thousands of businesses could be saved by this lifeline. Banks now need to continue their work in overdrive to get the loans flowing faster."
New legislation announced to protect commercial tenants
The government's Business Secretary Alok Sharma has also revealed new legislation to give tenants in retail units greater protection during the coronavirus lockdown.
Commercial landlords will no longer be able to make statutory demands and submit winding up orders regarding overdue rent caused by the coronavirus outbreak and subsequent lockdown.
Under the new laws, commercial tenants can also choose to delay full payments, unless they owe more than 90 days of unpaid rent.
"In this exceptional time for the UK, it is vital that we ensure businesses are kept afloat so that they can continue to provide the jobs our economy needs beyond the coronavirus pandemic," said Sharma.
"I know that like all businesses, [commercial landlords] are under pressure, but I would urge them to show forbearance to their tenants.
"I am also taking steps to ensure the minority of landlords using aggressive tactics to collect their rents can no longer do so while the COVID-19 emergency continues."