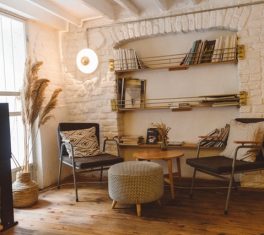 Buying a commercial property and living in it is not something most people will have considered. However, with the availability of housing stock seemingly unable to meet demand, it's an option that some are beginning to weigh up.
This is a particularly pertinent point in the heart of central London, where it is estimated that 4.4% of the capital's 300 million square feet of office space is currently vacant. Furthermore, the price of residential property in London is also increasingly prohibitive, especially for first-time buyers.
It's easy to see why empty commercial spaces are an attractive proposition for people to live in. Many have an abundance of natural daylight, with vast, open-plan areas ideal for living. However, it's not just as simple as buying or renting a commercial property and moving your worldly possessions in. There are several legal issues to consider first.
Changing a property's legal use from commercial to residential
First and foremost, if a property still has commercial status, any necessary buildings insurance will not cover residential occupants. As buildings insurance is a necessity, particularly if you have a mortgage on the property, you must change the use of the property from commercial to residential. Push on without doing so and you could land yourself in hot water, both legally and financially.
The need for planning permission
Buildings that are still legally registered as commercial properties will often require planning permission from the local council before they can be converted to a residential space.
All local councils will have their own local planning authority (LPA) department that is tasked with granting or refusing planning permission. Application fees tend to vary, depending on the type of planning permission required. If your property requires full planning permission change of use, it has been known to cost in excess of £400-500.
Of course, each council's LPA operates in a slightly different manner, so be sure to do your research and start discussions with them early on in the process to understand the full picture.
When do Permitted Development Rights come into play?
There are some circumstances where converting a commercial property into a residential property does not require planning permission. Since 2013, the Permitted Development Rights (PDR) statute has enabled some types of commercial buildings to be converted without planning permission.
There are several types of commercial premises that may be covered under the latest PDR rights. These include offices, light industrial premises classified as B1c (primarily because they are often found in residential areas), and retail premises classified as A1 and A2 (providing the space does not exceed 150 square metres).
It's also important to be mindful that renovations to certain commercial properties may come with specific conditions, such as limited windows within which to finish the works. Put simply, liaise with your local council as soon as you can if you are considering undertaking any major conversion works.
Although at Pall Mall Estates we specialise in owning and letting high-value, low-cost business space across the UK, we also have a growing portfolio of residential properties available for sale or to let on short and long-term agreements.
For more information, get in touch with our friendly and experienced property professionals today on 020 8108 7240.