Government introduces voluntary code for tenants and commercial landlords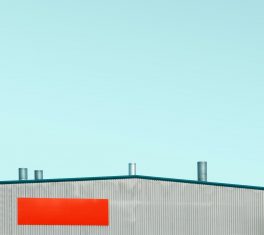 The UK Government has released a new voluntary code of practice for the commercial property sector. The code is designed to encourage tenants and landlords to work in harmony to safeguard the future of viable businesses.

The code, which has been developed in close consultation with leading representative bodies such as the British Chambers of Commerce (BCC), the British Property Federation (BPF) and the British Retail Consortium (BRC), should offer much-needed clarity to businesses affected by the coronavirus lockdown when it comes to discussing rental payments with landlords.

Although it is a voluntary roadmap, it is one that has been endorsed fully by the likes of the BCC, BPF and BRC. It is also designed to be relevant to all commercial leases, regardless of whether it's a retail store, a light industrial space or a open-plan studio.

The code recommends that tenants should pay their rent in full to landlords whenever it is possible to do so. In the event that tenants cannot afford the full amount, they should look to pay whatever they can. Similarly, landlords should also be accepting of the situation wherever possible and look to offer support with payments during this crisis.

The essence of this new code of practice is to open lines of communication between tenants and landlords, encouraging transparent discussions. Both parties need to be reasonable and responsible in acknowledging the impact of coronavirus on business finances.
Further protections to tenants due in amended Coronavirus Act 2020

Since the end of March, commercial tenants have been shielded from the threat of eviction from their premises as part of measures in the Coronavirus Act 2020. The forfeiture of evictions has provided certainty for businesses at a time when they need it most.

The Government has confirmed it will be laying a new statutory instrument to extend the suspension of the forfeiture of evictions until the end of September. Thus, ensuring that no commercial tenant should face eviction if they cannot afford to pay their rent during the summer season.

In addition, secondary legislation will also be introduced to prevent commercial landlords from implementing Commercial Rent Arrears Recovery until the end of September. This prevention is in place unreservedly, providing landlords are not owed more than 189 days of overdue rent. The existing Corporate Insolvency and Governance Bill will also be updated to reflect the extension of temporary bans on landlords being able to file winding-up petitions and statutory demands for overdue rent until the end of September.

Business Secretary, Alok Sharma MP, said: "By putting a stop to unreasonable evictions, these measures will protect jobs and provide further flexibility to our high street businesses that were trading successfully before the COVID-19 emergency, so they can focus on continuing to deliver for their customers and communities."

Communities Secretary, Robert Jenrick MP, wants the new voluntary code to offer "clarity and reassurance" to "both landlords and tenants" in this unprecedented period.

"In recognition of the strain that the virus has had on our high streets, our new code, backed by leaders across the industry, will help unlock conversations on rent and future payments whilst ensuring best practice is displayed across the board as we confront the challenges of this pandemic," added Jenrick.
—
Pall Mall Estates have a wide range of low cost commercial properties across the UK.
Take a look at our available spaces here or get in touch with our experienced team here.