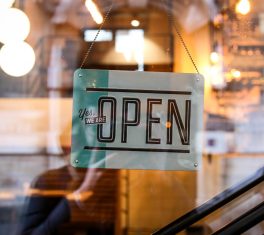 The first steps on the journey to opening a retail store are nerve-wracking and exciting times. It's a lot of hard work, and there's always an element of risk, but embarking on something new that has the potential to become a huge success is undeniably exhilarating.
Whether you're just toying with the idea of quitting the day job to start your own thing, or are well on your way to opening your own retail store - here are three inspirational stories of large, successful companies that started as a single shop.
SAINSBURYS
Founded in 1869, Sainsbury's opened their first rented store in Holborn, London, selling mainly fresh foods. As additional stores opened, Sainsbury's increased their range to include groceries, and by 1922 they were the largest chain of grocers in the UK.
Fast forward to present day, the company currently has over 1400 stores and made a gross profit of £589million in 2018.
SPORTS DIRECT
Sports Direct began life in 1982 as a single store in Maidenhead, originally called Mike Ashley Sports. During the 1990s the company expanded and acquired other brands and clothing manufacturers to become the number 1 sports retailer in the UK. Their profits for 2017 were £281 million.
THE BODY SHOP
Anita Roddick founded the first Body Shop in Brighton on 26th March 1976. Anita sold products with natural ingredients that were ethically sourced and were never tested on animals. By 1985, The Body Shop had floated as a public company. They were sold in 2006 to L'Oreal for £652 million, and stores continue to be successful today.
Feeling inspired? At Pall Mall Estates, we have a number of affordable retail opportunities in locations across the UK. Could one of them be suitable for your first retail venture?
BALSALL HEATH
Set in a busy location just minutes from Birmingham centre, we have a shop available that enjoys a good position on a popular shopping parade, and is easily accessible from the national motorway network.
Features of Balsall Heath:
Well established commercial area
870 square feet premises
Flexible lease terms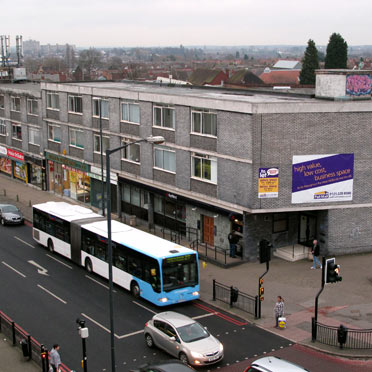 WALSGRAVE ROAD
Another excellent facility, situated in a retail location within a mile of Coventry city centre. It would be suitable for a start-up business or for companies looking to expand their operations. Benefits of Walsgrave Road:
Rear loading facilities
Retail unit with office space
On-site car parking
— Pall Mall Estates have a wide range of low cost commercial properties across the UK.

Take a look at our available spaces here or get in touch with our experienced team here.