How HS2 will affect where companies locate themselves throughout the UK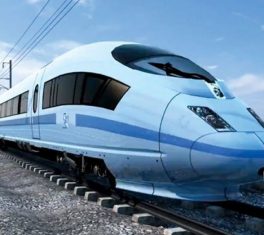 A recent independent review into the HS2 high-speed railway connecting London to the North of England recommends that the project continues, despite its escalating costs. The current estimated price of £88 billion could be exceeded, according to the review, but the government-commissioned dossier believes the project should go ahead with only minor amendments to its original proposals.
The alterations include a reduction of the number of operational hourly trains from 18 to 14, aligned to other high-speed train networks worldwide. The report also states that the most controversial piece of proposed HS2 railway – connecting west and central London – should remain in place.
The premise of HS2 is to provide faster, more reliable links between England's major commercial hubs. It is said that almost half of the British population will be linked to HS2 services upon the project's completion. The proposals ensure that cities such as London, Birmingham, Manchester, Leeds and the East Midlands region are brought closer together, forming the long-term backbone of the UK's future rail network.
HS2 is designed to link directly to the Northern Powerhouse Rail and Midlands Rail Hub, which will put more towns and cities within an hour's reach. Thus, HS2 should help to give people more flexibility on where they wish to live and work. HS2 trains will offer a faster, greener form of commuting for professionals.
What does this mean for businesses and where they should be based?
Essentially, HS2 should, in theory, provide businesses with a greater pool of talent to choose from for new jobs. With more people within an hour's reach of a company's headquarters, it's likely the importance of being located in specific towns or cities for industry will be negated. Of course, there will be greater importance on businesses being within close proximity to the newly created HS2 train stations, ensuring an optimal commute that enhances professionals' work-life balance.
At a logistical level, the shift from cars and lorries towards HS2 trains should also have a revolutionary impact on our nation's roads. Punctual, fast HS2 trains will take more of the day-to-day commuting strain, leaving motorways and dual carriageways clearer for transport and logistics purposes.
The overriding aim of HS2 is to bridge the economic divide between north and south. By rapidly improving connectivity between major towns, cities and regions, it's hoped that HS2 will rebalance the national economy and bring businesses and industries closer, creating new markets and breathing new life into older ones.
The first phase of HS2 – between London and Birmingham is due to be open for passengers from late 2026/early 2027. The second phase of HS2 – connecting Birmingham to Manchester and Leeds – is not due to complete until 2032-33. This means that small business owners have plenty of time to mull over their plans for the future.
One thing businesses can be sure of is that Pall Mall Estates will be ready and waiting should you wish to move premises in readiness for the arrival of phase one or phase two of HS2. Thanks to our nationwide portfolio of business space – totalling over 5.5 million square feet of commercial floor space – we can offer workspace to let in all four corners of the country.
Our friendly, experienced property agents have their fingers firmly on the HS2 pulse, so if you'd like to know more about our available properties that could be strategically beneficial for HS2 connectivity, call us today on 020 8108 7078 or drop us a line using our online enquiry form and we'll do the rest.