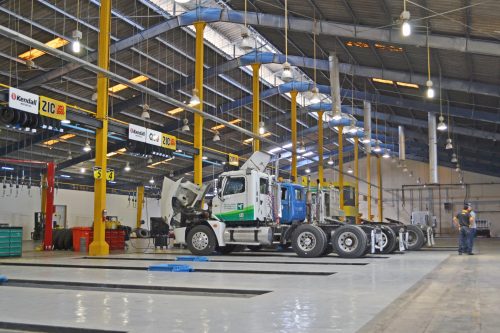 Whether you are setting up a new manufacturing business venture or you're in the process of exciting expansion and seeking an upgraded industrial space to do business, you've come to the right place. 
This article will discuss the important factors to look for when selecting a suitable manufacturing plant that can help you to blaze a trail for other manufacturers and continue to exceed the expectations of your valued customers.
What requirements do you have for a manufacturing facility?
First and foremost, you need to determine whether an industrial unit has the right layout for your needs. Will it house the machinery you need and still offer suitable space around it for you to operate? If not, can the layout be altered to suit your specific requirements? This is a question you'll need to ask the property landlord.

Does the size of the industrial unit also give you enough space for storage? Whether it's materials or finished products, any successful manufacturer will need secure storage space before their products move on along the supply chain.

Aside from the internal facilities of a prospective manufacturing plant, you should also ascertain its external position. Does it provide clear, easy access for deliveries and lorries to unload and load goods?
Choosing the right location
If you are relocating your manufacturing business, one of the main factors that will impact your bottom line is choosing a new industrial space that maintains your existing supply chain infrastructure and direct access to consumer markets. 
New premises that avoid complex hurdles for the delivery and supply of raw materials and components and remain in close proximity to major road, rail and shipping hubs should be placed at the top of your list. These benefits can have a direct, measurable impact on your finances.
Consider the job market of a plant's surrounding area
If you are a small and medium-sized enterprise (SME) with a growing workforce of skilled manufacturing and engineering talent, you'll need to be careful to assess the job market in and around prospective new industrial units. If the talent pool is inadequate and you cannot continue to source experienced, qualified professionals nearby, this could severely hamper growth.
When it comes to highly-skilled manufacturing and engineering industries, positioning your plant nearby reputable colleges and universities can ensure there will be a pool of young, ambitious talent to tap into each year.
What are the long-term prospects?
Although you will want to focus on the here and now, it's also important to try and visualise a prospective manufacturing plant in several years' time. What could a premises look like in the future? Is there any scope for expansion? Is the industrial unit located on a business park where several other units could be available to expand your business across multiple sites on a single industrial estate? It's vital that you don't choose an industrial space that you could outgrow too quickly, particularly if you are tied into a fixed-term lease.
At Pall Mall Estates, we offer high-value, low-cost industrial units to let on flexible lease terms. As an owner-manager of 5.5 million square feet of commercial space across the UK, our proven approach to commercial property management means we never shoehorn prospective tenants into unsuitable premises purely for financial gain. Instead, we seek to find the right tenant for the right property.
If you're beginning your search for a new manufacturing facility, our property agents can help to narrow down your search based on your unique requirements. Call our friendly, experienced team today on 020 8108 7078 or drop us a line via our online enquiry form and we'll get the ball rolling.
—