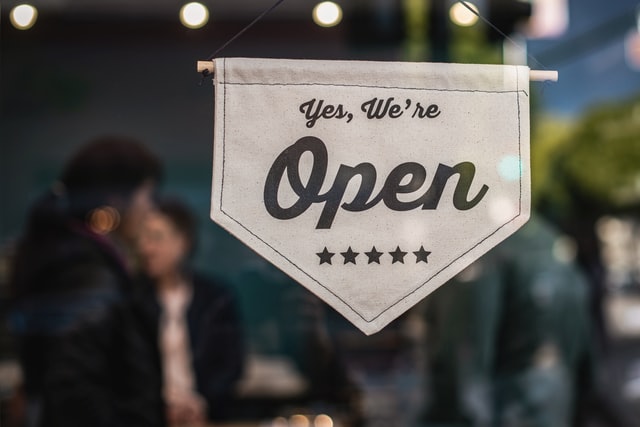 A new survey of UK small and medium-sized enterprises (SMEs) by the British Chambers of Commerce (BCC), in conjunction with FundingCircle, found that 91% of small business owners are confident of running at top speed by the end of this year.
The 1,000-strong survey of business leaders revealed that almost two-thirds (63%) of firms aspire to or have already planned to invest in their operations during the next 12 months.
The most optimistic of all UK industries is the manufacturing sector, with 68% of manufacturing firms surveyed keen to invest to grow in the coming months.
Despite the B2C marketplace having been hit hardest by Covid-19 and the subsequent health and safety restrictions, almost three-fifths (58%) of B2C firms are also confident of future growth.
Although Prime Minister Boris Johnson has confirmed that the full unlocking of Covid-19 restrictions will be delayed by at least four weeks, more than half (53%) of UK businesses have already returned to pre-pandemic trading levels. An additional 27% anticipate doing so by October, with 91% of all businesses surveyed hoping to be fully operational by the end of this year.
The biggest barriers to achieving full operations remain, unsurprisingly, Covid-19-related. 38% of entrepreneurs cite the potential for additional lockdowns as a potential hurdle to growth, along with any prolonged requirement for social distancing (37%).
Additional concerns included fears over falling consumer demand (33%), pressures from rising inflation (18%) and hiring suitable recruits (14%).
Claire Walker, co-executive director of the BCC, believes the "ability of businesses to bounce back" despite the "devastation caused by Covid-19" is a "testament to their resilience".
"There is cautious optimism growing among firms that as the economy now gradually unlocks, they will be able to push on and return to growth.
"But the shadow of Covid-19 is very long; many firms still feel uncertain about what the future holds. Having access to finance to help them weather this continuing uncertainty may well prove vital."
Ms Walker and the BCC believe the UK government must look to provide reassurances to the small business community to maintain the confidence built up so far in 2021.
"Firms will feel more confident and will be more willing to invest in jobs and in developing their business," added Walker.
"If government can give assurances that a safety net of financial support will be provided should there be a need for restrictions which reduce or stop commercial activity in order to protect public health."
If you are a small business owner with an ambition to invest and take your firm to the next level in the coming months, we can help provide high-value, low-cost business space on flexible lease terms.
Pall Mall Estates is a leading independent commercial property landlord, with over 4 million sq ft of prime grade commercial premises owned and managed by our friendly and experienced team.
Take some time to browse our available workspaces and if you'd like any additional information – or to arrange a property viewing – pick up the phone and call our property agents today on 020 8003 0970. Alternatively, you can outline your unique requirements in writing using our online enquiry form.
—