UK consumers still overlooking independent retailers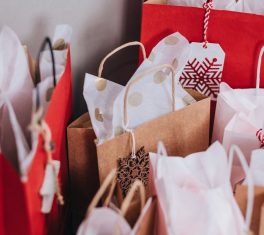 A new survey of 600 UK consumers has found that a large proportion of shoppers still don't support smaller, independent shops across the country, despite vocally demonstrating support for them. The study, undertaken by Iwoca, found that although some consumers are starting to 'go local', there's still a large demographic that will choose to buy from larger brands, especially if their product is cheaper.
This is somewhat head-scratching when you consider the research demonstrates an outright consumer preference for smaller retailers over multi-national corporations. In fact, some 21% more people showed sympathy towards struggling small retailers, while 19% more people showed positivity towards successful small retailers than successful larger ones.
Survey respondents were also shown a string of fictitious scenarios regarding small, independent retailers. Some of which were positive and negative, but all of them were designed to be relevant to local communities, such as store closures and job losses. Respondents displayed considerably more empathy with smaller retailers in six of the seven scenarios tested, with positivity at success stories and disappointment at struggling stores.
However, the crucial 'stress test' of Iwoca's survey revealed that these 'sympathetic' consumers would be prepare to buy from bigger high street brands instead of independent retailers if they can save as little as £1 on a product. In fact, Iwoca claims that small retailers are at risk of losing almost half (48%) of their customer base if their average prices are a mere 10% higher than multi-national competitors.
Consumers were given the scenario of having the chance to buy the same product or service from a small local retailer or a large national competitor, with almost three-quarters (72%) insisting they would choose the local retailer. However, when it came to the crunch, more than two-thirds (68%) said they would opt for the national competitor if the product was just £1 cheaper. Only one-in-six respondents said they would buy from a local retailer if the price was £5 more than at a national competitor.
In order for independent retailers to be able to keep their prices competitive against bigger brands they need low-cost, high-value retail space, as well as a location that gives them the footfall to sell goods at lower prices based on volume.
At Pall Mall Estates, we own and manage more than 4,000,000 sq ft of commercial floor space across the UK. This includes a host of popular retail units, many of which are situated within busy, easily accessible shopping precincts. Our retail tenants span small, owner-managed businesses through to multi-national suppliers, so we understand the pressure points that independent retailers face.
With retail space starting from just 500 sq ft up to more than 17,000 sq ft, choose Pall Mall Estates as your next customer-focused property landlord. For more information on any of our available retail units, please don't hesitate to contact our friendly, experienced property agents today on 020 8023 8192. Alternatively, you can drop us a line using our online enquiry form and we'll do the rest of the legwork for you.
--
Pall Mall Estates have a wide range of low cost commercial properties across the UK. Take a look at our available spaces here or get in touch with our experienced team here.