Measuring your brand's online presence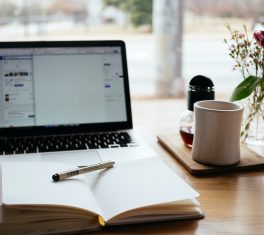 In these uncertain economic times, retailers across the country will be hit hard. There is no way to sugar coat it. However, those retailers capable of selling and distributing their goods or services to customers online may just have a lifeline to maintain a much-needed revenue stream for the weeks and months ahead.
For some retailers, considering their online presence and ability to sell to consumers online has been anything but a priority. Particularly those firms with excellent footfall and a preference for selling face-to-face. But, as stores increasingly close their doors nationwide, the need to gravitate online is greater than ever before.
Distribute online surveys
A straightforward way to understand how much your target demographic is aware of your brand is to devise online surveys. This could be carried out in a two-fold strategy. First and foremost, create a survey of your previous customers to discover how they found out about your brand and whether they have or would be prepared to recommend your brand to family and friends. 
Secondly, you could try and survey a random cross-section of your target demographic to gauge their familiarity with your brand. Of course, the biggest challenge here is to ensure those people fill out and return your surveys. Be sure to keep questions concise to avoid turning off prospective respondents. Google Surveys is a cost-effective way of getting the best insights into the minds of your target audience.
Understand your website's analytics
Hopefully your existing website will already be connected to a Google Analytics account. If not, it's vital that you set this up as soon as possible. This will help you to measure where your website visitors are arriving from. Google Analytics will break up your traffic into several channels. The 'Direct' channel will monitor those that arrive directly to your site by typing in your website URL in their browser. 
There will be other channels such as 'Email', 'Social' and 'Referral'. Email will list the number of visitors that have clicked through to your site via a brand email. Social will display the number of visitors that interact with your site from a social media platform like Facebook or Twitter. Referral will show the number of users that have clicked referral links to your site from partner businesses or affiliate sites.
Make the most of social listening tools
Of course, to measure the visibility of your brand on social platforms you can always just enter your brand name into each platform's search bar and see how frequently people are mentioning your business. Alternatively, you could use more sophisticated social listening tools that do the legwork for you. They'll monitor all mentions of relevant keywords to your business 24/7 in real time and provide daily updates for you.
Measure your brand's search volume
Another rudimentary way of assessing the brand awareness of your target demographic is to use tools like Google Trends and Google's Keyword Planner. Type your business name into Google Trends to see whether search volumes are on the rise or falling over time. Keyword Planner also allows you to assess the specific search volume of keywords relevant to your brand name.