National Living Wage set to rise in April 2020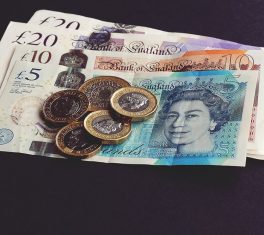 The recommendations from the independent Low Pay Commission to increase the UK's National Living Wage (NLW) have been accepted by the UK government, with a 6.2% wage rise proposed for workers aged 25 and above.
The scheduled increase to NLW for those aged 25 and over ensures the NLW will hit the target of 60% of median earnings from April 2020.
Sajid Javid, Chancellor of the Exchequer, has also spoken of his commitment to boosting the NLW further to 66% of median earnings by 2024.
This year will be the last in which the NLW will be applicable to employees aged 25 and above, with the government bringing down the age threshold for the NLW to those aged 23 and above in 2021 and 21 and above in 2024.
The minimum wage rises for employees across the UK have been set at the following for 2020:
£8.21 to £8.72 – National Living Wage (6.2% rise)

£7.70 to £8.20 – 21-24-year-olds (6.5% rise)

£6.15 to £6.45 – 18-20-year-olds (4.9% rise)

£4.35 to £4.55 – 16-17-year-olds (4.6% rise)

£3.90 to £4.15 – Apprentice rate (6.4% rise)
Bryan Sanderson, chair, Low Pay Commission (LPC), said: "The NLW has been an ambitious long-term intervention in the labour market.
"The rate has increased faster than inflation, faster than average earnings and faster than most international comparators.
"This has raised pay for millions without costing jobs, although employers have had to make a variety of other adjustments to deal with the increases.
"Our recommendations on the NLW are conditioned on sustained economic growth, and this bar was more narrowly reached than in previous years. Nevertheless, the economy has continued to grow, and the labour market has performed well overall."
The Federation of Small Businesses (FSB) welcomes the proposals from both the LPC and the UK government, but is calling on the latter to provide additional measures so that the new NLW does "not put jobs at risk".
Craig Beaumont, director of external affairs and advocacy, FSB, believes there is a "danger of being self-defeating in this space" when it comes to the NLW. Mr Beaumont insists wage rises "aren't much good to workers if prices rise, jobs are lost and there's no impact on productivity because employers are forced to cut back on investing in tech, training and equipment".
Beaumont wants the government to follow through with its promise on "a reduction in the jobs tax through an increase in the employment allowance" to try and buoy small business confidence ahead of April's NLW rise.
Hannah Essex, co-executive director, British Chambers of Commerce (BCC), agrees with the FSB's statement, insisting that the majority of entrepreneurs and business owners "want to pay their staff a good wage".
Ms Essex said there is also a recognition among the UK's small business community to "support the drive to improve living standards". However, these same firms have "struggled with increased costs" in recent times.
Ms Essex suggests that for the NLW policy to have longevity, the UK government should "offset" the rising wage floors by more than twice the rate of inflation by "reducing others", whilst introducing a "moratorium on any further upfront costs for businesses".
Pall Mall Estates have a wide range of low cost commercial properties across the UK. Take a look at our available spaces here or get in touch with our experienced team here.