Private Vs. Co-Working Office Space – The Pros and Cons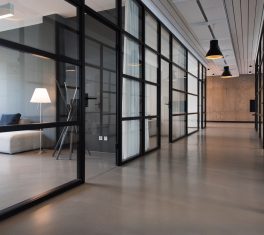 Private Vs. Co-Working Office Space – The Pros and Cons
In the space of the last decade, co-working has become something of a phenomenon among start-ups and freelancers. Traditionally, private offices used to be the only way to go for fledgeling entrepreneurs, but now there are so many options out there that it can be hard to know which way to turn. 
If you're unsure whether co-working is right for you, check out the pros and cons of private and co-working offices, to choose a working environment that helps your business to thrive.
The pros of private office space
Total control over your work environment


Having complete control over the design, layout and fittings of your office space is a huge appeal to growing businesses. It's a chance to mould a working environment that fosters productivity and encourages employees to be the best they can be.
Improved focus


Having your own office space allows you and your colleagues to work without distractions. Unlike co-working space, where break-out space is rife and socialising is the norm, offices foster improved focus which is vital when deadlines are tight and on the horizon.
You'll be considered a serious outfit


There's a certain gravitas that comes with having your own dedicated office space. As a business, you'll be taken more seriously, as a well-established outfit. Renting your own premises also demonstrates confidence in the long-term future of your business which, in turn, gives employees peace of mind and certainty.
The cons of private office space
Lack of flexibility


It's possible that you and your business will be tied into a tenancy agreement over a period of years. If you don't have a break clause written into your agreement, it won't be possible to move out until the end of your contract.
Expensive fit-out costs


When you rent out an office space as a fully-fledged landlord, you'll be given a 'shell' of a unit. The onus will be on you to fit out the office with furniture, IT infrastructure and such like. All of which require substantial funds up front to get you off the ground.
The pros of co-working office space
Great networking opportunities


While networking events can be a distraction at times, it's also a great opportunity for start-ups to enhance their exposure. It's a chance to share insights and get tips and trends from fellow professionals that could be the difference between winning and losing clients.
Collaborate with like-minded professionals


It can be hugely motivating to work under the same roof as other creative professionals. During a typical working day, you will be able to bounce ideas off other co-workers and you might even discover ways to work together to provide even better solutions for clients.
It's the 'in' thing to do


Co-working is about as cool as working for yourself gets. You get a low maintenance workspace and additional perks like free food or beverages and access to networking events.
The cons of co-working office space
Can be distracting


There's no doubt that co-working spaces demand the highest levels of concentration. With so many people entering and leaving, it can be hard to zone into your day-to-day tasks. Furthermore, many co-working spaces offer a raft of networking events that can also take your mind away from the job at hand. If your work requires focus, co-working is unlikely to work for you.
Sacrifice your privacy


If you're in a shared co-working space, getting privacy can be almost impossible. If you need to make private phone calls or you handle confidential information on-screen, co-working could see sensitive information fall into the wrong hands.
Can't always guarantee a desk to work from


Unless you pay for a co-working membership that guarantees you a workstation every day, it can be stressful not knowing whether there'll be a desk to work from in the morning. Sitting on a beanbag waiting for a spare desk is hardly conducive to a good day's work.
Find the perfect office for you with Pall Mall Estates
With over five million square feet of commercial property owned across 125 locations nationwide, you can be sure to find a feature-laden office that ticks the right boxes for you and your business.
With high-value, low-cost office units available from just 500 to several thousand square feet, we're here whenever you need to take your business to the next level.
Pall Mall Estates have a wide range of low cost commercial properties across the UK. Take a look at our available spaces here or get in touch with our experienced team here.