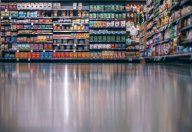 Launching a new retail business can be an exciting but daunting time, with many important factors to consider. To get the choice of location right, it is essential that time is taken to fully analyse the needs of your business - while choosing a shop in a high-street location may seem a great idea, it could eventually bankrupt you!
Our short guide discusses the main points any first-time shop owner needs to consider.
Demographics
What are you selling and where are your customers located?
These are the two questions that every start-up retail business should ask first. Ideally, you should choose a site that is as near to your customer base as possible; locating a luxury fashion store in an area with low-cost housing will make success very difficult. Be sure to thoroughly research the income levels and lifestyle habits of the people who live nearby.
Similarly, think about the skill sets of local residents. Is it likely that you will be able to find affordable, quality employees in the immediate area? Crime rates should also be taken into account, as the last thing a business needs is thefts and break-ins.
Competition
When assessing a potential location, spend a few hours walking around the local area and see if there are any competitors already based there. Google can be a great tool, but not every shop is listed on the internet - nothing beats hitting the streets to find the answers you need.
If there is direct competition, then it may be necessary to re-consider your options. However, some indirect competition can be good, as you may actually benefit from them being close by. An example of this is shops near convenience supermarket stores - they generate a lot of customer visits and it gives you an opportunity to advertise your business to their people.
Footfall
While near neighbours might help bring some interest to your store, it is worth thinking about potential footfall from day 1.
Is it better to have a shop in a hidden corner in a city centre, or next to a busy road on the outskirts of a city?
Often, out of town locations can be a wiser choice - the rates and rental costs will be lower and these types of sites usually have residential buildings in the vicinity. For start-ups who have a keen eye on their cash flow, they make good locations to try a new business idea.
Accessibility
How accessible is your new store going to be for customers? Is it possible for them to park nearby?
Having a car parking facility will no doubt boost trade, as will public transport that passes through the area that you are planning to serve. If parking is difficult and buses are infrequent, then it may be a better idea to look at alternative options, otherwise it is likely to affect footfall and the ability of employees (and you) to get to work.
Some shops come with an attached living space, and this can actually be a bonus. If you choose to live above your own shop then security is improved and there is no daily commuting, meaning you will have more free time - an excellent benefit, especially if the shop is in an attractive location.
At Pall Mall Estates, we have retail premises available on flexible leases. Examples include Derby Road in Nottingham with excellent parking, or the busy location of Balsall Heath, just 1 mile from Birmingham city centre. For those people looking for a shop with integral residential space, Blackfen Parade in Sidcup could be perfect.
— Pall Mall Estates have a wide range of low cost commercial properties across the UK.

Take a look at our available spaces here or get in touch with our experienced team here.