The UK's up-and-coming business regions revealed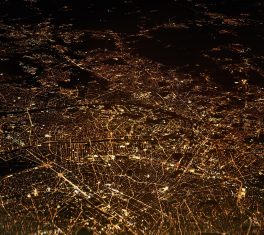 If you're looking for a base for your new business start-up or you're looking for strategic locations to enhance the presence of your existing business, it's always a good idea to keep your finger on the pulse of the UK's most exciting and productive regions for doing business.
There are various reports and surveys undertaken year in, year out on which British towns and cities offer the best climate for ambitious, innovative growing businesses. We've taken a look at some of the most recent figures from payment solution provider, Paymentsense, Enterprise Nation and SmallBusiness.co.uk to decipher which areas offer the best environment for SME success.
Bristol leads the way for connectivity and innovation
If it's reliable, high-speed connectivity you're after, look no further than the south-west and the city of Bristol. According to Enterprise Nation, broadband speeds in Bristol averaged 26Mbps way back in 2016, so it's sure to have improved in the last few years too.
In fact, the Connecting Bristol initiative, is giving businesses within the boundaries of Bristol City Council the chance to get a grant to receive gigabit-ready broadband. This government-backed pilot scheme is designed to deliver full-fibre, ultrafast broadband across the city, helping start-ups and growing businesses in Bristol the chance to unlock the full potential of the internet.
Sheffield boasts the best five-year start-up survival rate
You might be surprised to hear that the city of Sheffield in South Yorkshire was identified earlier this year as the location that gives start-ups the best chance of surviving. Paymentsense conducted research on five-year start-up survival rates and found that Sheffield topped the list across the UK with just under half (45%) of all start-ups thriving into and beyond their fifth year.
Sheffield is one of the primary metropolitan centres in Yorkshire, with a comparably low cost of living and rent for commercial property giving fledgling business a solid platform from which to thrive. Its City Enterprise Zone has also been recognised as the UK's leading Enterprise Zone for contemporary manufacturing and technology. Combine that with access to talent from two universities in the city, both of which offer collaboration programmes and partnerships to help local firms achieve their goals using graduates, it's not hard to see why the 'Steel City' is a good place for start-ups to land and expand.
Nottingham has its own Enterprise Zone and Creative Quarter
Nottingham is right up there in the UK for ambitious UK start-ups in terms of its reputation as a centre for innovation and high-tech research. It's home to not one but three Enterprise Zones. These sites offer incubators for start-ups and small and medium-sized enterprises to get the support and guidance they need to take their next growth step. Nottingham is also very well connected across the city thanks to its tram network, ensuring good strategic locations for businesses that require prominence and accessibility to thrive.
The city also boasts a Creative Quarter, creating a vibrant hub for students, investors and businesses alike to network, collaborate and maximise business opportunities.
Birmingham was the biggest hotbed for start-ups outside London in 2018
According to analysis from Companies House by Centre for Entrepreneurs, the UK's 'Second City' of Birmingham was the most prominent city outside of Greater London for newly formed businesses in 2018. While 13,165 start-ups were registered with Companies House from Birmingham in 2017, 18,590 were formed in 2018 which is a significant rise given the uncertain economic climate of late.
This is certainly a vote of confidence for the city of Birmingham and its entrepreneurial infrastructure. The city has a clutch of universities that help broaden its talent pool for innovative new firms looking to disrupt industries. Furthermore, it is an area with a deep-rooted culture of creativity and dynamism.
At Pall Mall Estates, we have high-value, low-cost business space available to let throughout these regions, most notably the West Midlands, East Midlands and the North West. To find out more about the available business space in your area, call our friendly and experienced team today on 020 8108 7295 / 020 8023 8407.