Things to remember when your company is expanding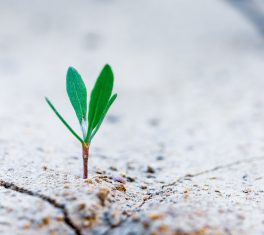 Most entrepreneurs start small when they launch their new businesses. At that point, it's all about you, you don't often think about how you'd deal with future employees or how much you'd like to sell the company for as an exit strategy. However, if you're successful, these quickly become key considerations as the owner of a flourishing business.
It's entirely natural for entrepreneurs that experience early profits to consider expansion, but this can sometimes be to their detriment. Expanding too early could eat up cash flow, leave clients underserved and tie businesses down to long-term leases on commercial premises. Keeping a level head and assessing all potential options and outcomes is vital to thrive as your business goes through the gears.
Here are some of the biggest factors to keep in mind when taking the leap of faith of expanding your company:
Is your current workforce ready to take the next step?
It's important to assess your business' existing core staff. Do they share in your ambition to take the company to the next level? Company expansion at any level is that much easier when employees buy in to your plans. If you are fortunate to have a team of professionals that are committed to the cause and willing to take on additional responsibilities and workloads, you've got half a chance of making a success of expansion when everyone's pulling in the same direction.
It's vital to maintain customer connections
Where so many growing small businesses fail is their inability to maintain their levels of customer service. Start-up businesses have to work incredibly hard to keep clients happy, but in the expansion phase it's all too easy to take your foot off the gas and lose the rapport with long-term clients that you'd worked so hard to foster. While it's vital to target bigger prospective customers, don't forget to continue serving existing smaller clients with the same service they've come to expect. 
Can your cash flow cope with additional capital costs?
While expansion and growth can generate more revenue for your company, it can cost considerable sums of money to get to that point. Is your business' cash flow robust enough to handle investment in better equipment, machinery, vehicles or premises? It's important to remember the difference between profits and revenue. Businesses that can expand are those that are best geared for profit. Firms that generate minimal profits after costs are subtracted from revenues should consider expansion as a huge risk.
Is your business scalable?
Following on from the previous point, if you're an ambitious business owner that's driven to take your company to the next level, your business model also needs to be scalable. This means that as your business expands, it'll be easier to generate higher revenues at lower cost. Put simply, if you can keep variable overheads low while increasing your revenues, your business has genuine growth potential.
Be mindful of your commitments to your commercial lease
If your small business is starting to outgrow its current location, it can be exciting searching for new commercial premises to rent. While larger business space can give your company increased prominence, enhanced facilities and greater flexibility to expand the workforce, business owners need to be mindful of making long-term commitments to three or even five-year leases with commercial landlords. If circumstances change and revenue falls, you could be in a sticky situation struggling to pay the rent. Mitigate those risks by negotiating break clauses in any future leases.
At Pall Mall Estates, our property professionals are driven to provide the space for growing businesses to thrive. With an ever-growing portfolio of industrial, warehouse, office and retail units across the UK, enquire about our available premises today if your business is ready to take the next step.
Call us now on 020 8108 2317 / 020 8712 8792 for advice and support from our friendly, experienced team.