Top tips to ready your business space for the winter months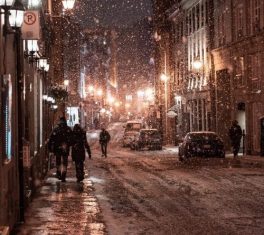 For various reasons, this year seems to be accelerating like no other. As we enter the back end of the summer, we are only a few months away from winter biting hard. In the current economic climate, the last thing your business needs is to be thwarted in its growth tracks by the colder weather.
With that in mind, we've put together some vital checks for business owners to make around their commercial property rentals while the weather is still set fair. As they say - to be forewarned is to be forearmed.
Be mindful of dripping taps
First and foremost, you should look to any internal and external taps and repair any that have constant or minor dripping. Once the temperature drops, it's not uncommon for these drips to freeze hard before they drain away. The result is swelling, blockages and, worse still, burst pipes that can wreak havoc with interiors. Get a plumber to check all joints for leaks – a sure-fire sign of a leak is green discolouration on the copper piping.
Avail yourself of internal and external stopcocks
In the event of a leak or burst pipe in extreme weather, you will need to act fast to switch off internal and external stopcocks. Make sure you know where they are in advance and ensure they are clearly labelled in case any other staff member needs to act in your absence. Be sure to test both stopcocks too as some can stiffen over time due to lack of use.
Hire a qualified professional to service your heating system
It's a false economy not to employ a qualified professional to service the heating system of your commercial property. First and foremost, ensure your boiler is serviced and in good condition to cope with the onslaught of winter temperatures. Your professional may also look to bleed the radiators in your central heating system to rid it of any air bubbles. This will ensure your heating is more effective and efficient when the cold weather strikes.
Ensure workspaces are well-lit for productivity, morale and safety
As the days draw in and the number of daylight hours decreases, the importance of natural light and energy efficient artificial lighting grows. Wherever possible, encourage natural light to flood commercial offices. It is scientifically proven to improve employee productivity and morale, whilst helping to minimise energy bills for artificial lighting. Should you require artificial lighting elsewhere to provide safe walkways for staff and even customers in and around retail units after dark, be sure to utilise energy efficient solutions wherever possible.
Double-check if your property is a flood risk
As many as 5.5 million properties throughout England and Wales alone are prone to flooding, according to the Environment Agency. It's a good idea to liaise with the necessary environmental regulators to determine whether your premises has the potential to be flooded by a nearby river, sea or water source. If so, it's a good idea to have plans in place to move stock and valuable equipment above the potential flood levels.
Clear debris from roofs and drains
Last but by no means least, some maintenance to your roof, guttering and drainage would not go amiss. Keep guttering free of blockages such as leaves, branches and moss as this can create unwanted overflows. Monitor for any slipped or missing roof tiles too, as these represent a safety hazard in high winds. Repointing any cracks in your property's brickwork is also recommended to prevent frost from permeating your walls.