UK's business population peaks at 5.9 million ahead of 2020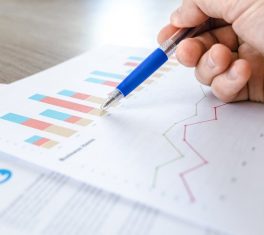 As the UK prepares to enter a new decade and a new era outside of the European Union (EU), fresh government data has revealed that the number of active businesses across Britain is continuing to grow.
The number of private sector businesses operational throughout the UK has risen by 200,000 in the last 12 months, bringing the total business population up from 5.7 million to 5.9 million, the highest number since records began.
In the last two decades alone, there has been astronomic growth in the UK's business population. At the turn of the millennium, there were just 3.5 million active businesses in Britain. With 2.4 million more today than 20 years ago, this represents an astonishing 68% rise, which may be due in no small part to the rapid advancement of the internet and all associated technologies.
Some 5.6 million (96%) of all UK businesses are labelled micro-businesses, which employ between 0-9 staff. At the other end of the spectrum, there are 8,000 large businesses in the UK that employ 250 people or more, accounting for 40% of employment and 48% of turnover.
The service sector remains one of the biggest denominators in British business, accounting for almost three-quarters (74%) of all active UK firms, as well as almost four-fifths (79%) of UK employment. The UK's manufacturing sector now accounts for 10% of the UK's employed workforce and 5% of all active UK businesses.
London continues to lead the way when it comes to the number of businesses per head of population, with 1,544 businesses per head, compared with a national average of only 1,090 per head.
However, additional research based on Office for National Statistics (ONS) data by Business Comparison revealed that London is not the UK city with the best start-up survival rate. The survival rate is based on the number of new businesses that survive their first five years. Bristol (44.3%), Brighton and Hove (44.1%) and Leeds (42.8%) are deemed to have the best environments for entrepreneurial success.
The newly-elected Conservative government has pledged to create a climate that gives small, local businesses the foundation they need to grow despite a hugely challenging economic environment. This includes a tax break for all businesses with a rateable value of less than £51,000, while some 500,000 stores will also see their business rate discounts rises from 33% to 50%.
Mike Cherry, national chairman, Federation of Small Businesses (FSB), said: "We've fought hard to secure an extension of the business rates retail discount.
"This reduction in the £25 billion business rates burden promises to help breathe new life into our small shops, restaurants and cinemas."
Is 2020 the year that you plan to start up in business? If you're seeking low-cost, high-value business space to give your new business idea a first leg up the ladder, Pall Mall Estates can help.
With 4,000,000 sq ft of commercial property owned and managed nationwide, we offer accessible, feature-laden workspace for fledgling businesses – as well as growing, established firms – to give our tenants a platform from which to thrive.
For more information on any of our available commercial space to rent on flexible lease terms, please don't hesitate to contact our friendly, experienced property agents today on 020 8023 8192 or send us an enquiry using our online contact form and we'll get back to you as soon as possible.
--
Pall Mall Estates have a wide range of low cost commercial properties across the UK. Take a look at our available spaces here or get in touch with our experienced team here.