Understanding the concept of hyper-collaboration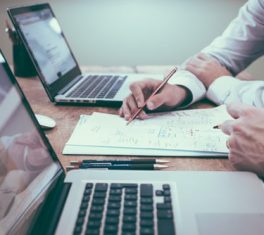 The workplace as we know it is changing before our very eyes. When it comes to teamwork, innovative businesses are driven to design office and studio environments that foster not just collaboration, but hyper-collaboration. This concept has rapidly evolved due to the changing face of creative working and how best to develop and deliver innovative solutions to consumer problems.
Hyper-collaboration is thought to have stemmed from some of the most disruptive brands of the 2010s, namely Airbnb and Uber, which relied heavily on collaboration and teamwork to overcome challenges and meet the ever-changing needs of customers. Hyper-collaboration goes further than agile working. It acknowledges that individuals no longer work from one specific desk or room from 9 to 5. It encourages people to move from colleague to colleague and room to room, bouncing ideas around and developing concepts.
Hyper-collaborative 'sprint' work
A growing number of innovative companies are consequently working in 'sprints'. It's a means of structuring their work, breaking down their tasks into stages in an intense fashion. During a sprint, a predefined amount of work must be completed by the team and be ready for review. The intense nature of sprint work means that groups of people need to be able to have flexible and adaptable workspace to enable them to get their work done.
What does this mean for workplace environments? Hyper-collaboration means that offices and studios need to focus not just on the individual but how the team functions together. Contemporary offices should be designed to encourage the working styles of each specific team. Those that want focus and uninterrupted sprints can get their peace and quiet and those that do their best work through brainstorming and challenging one another can have the space and freedom to explore ideas together.
Giving staff the ability to alter their workspace and furniture to meet the needs of their next sprint can empower them to do their very best work. With no restrictions or confines, productivity can be harnessed and optimised. Better still, giving individuals and teams the freedom to alter their own working environment allows them to learn and adapt to their own working styles, creating a more dynamic and responsible workforce.
Studies show that those who work in hyper-collaborative teams and innovate together record higher levels of job satisfaction. Research also confirms that firms who actively promote collaboration in the workplace are five times more likely to be more profitable and productive than their competitors. Ambitious, driven professionals increasingly thrive off knowledge sharing and exchanging; hyper-collaborative workplace environments are merely the facilitator.
If your ambitious, growing business is currently seeking new, feature-laden business space to rent across the UK's major towns and cities, be sure to browse our available premises at Pall Mall Estates.
As a commercial landlord, we specialise in owning and managing low-cost, high-value workspace for our tenants, equipping them with the location, exposure and on-site amenities to thrive.
For more information on any of our available spaces, please don't hesitate to call our friendly, experienced property agents today on 020 8108 3652 or drop us a line using our online enquiry form.
--
Pall Mall Estates have a wide range of low cost commercial properties across the UK. Take a look at our available spaces here or get in touch with our experienced team here.