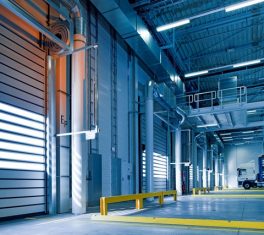 If you are an entrepreneur or business owner seeking commercial property in the UK, it's important to be mindful of the various classifications of commercial premises across the country. Typically, the local authority which has jurisdiction over commercial properties will define the classification of each individual premises.
What does this mean? Put simply, town planners use these classifications to guarantee that plans for specific properties or a cluster of premises take effect. Once a commercial property has been given a classification by a local authority, businesses can only use the premises for the purposes by which the local authority deem acceptable.
The latest legislation for the classification of commercial space in the UK came into force back in June 1987 when the Town and Country Planning (Use Classes) Order 1987 was passed to replace more archaic versions approved in 1983 and 1972 respectively.
There are four different classes used to denote the number of everyday commercial uses of premises. Each of these classes is also sub-divided into smaller categories for more specific uses, which we'll disclose in more detail below:
Class A – shops
Class A1 – retail outlets that are designed for "visiting members of the general public". A1 properties will include shops such as post offices, hairdressers, funeral directors, dry cleaners and travel agents.

Class A2 – covers "financial and professional services" that must be provided to the general public. This can include health and medical services, banks and building societies.

Class A3 – these premises can only be used exclusively to supply food and drink to the general public. Food and beverages can be consumed on-site or off-site.

Class A4 – this classification is reserved solely for drinking establishments, including public houses and wine bars.

Class A5 – these premises are reserved exclusively for takeaway outlets, selling hot food designed for off-site consumption.
Class B – further business and industrial uses
Class B1 (a) – relates to office units (except those covered in Class A2).

Class B1 (b) – relates to business premises specifically for the purposes of Research and Development.

Class B1 (c) – designed for industrial use that can occur in proximity to residential areas without affecting the "amenity of that area".

Class B2 – suitable for general industrial use.

Class B8 – this classification is applicable to units that must be used exclusively for storage or as a distribution centre.
Class C – hoteliers, hostels and alternative dwellings
Class C1 – this classification spans all manner of guest houses, boarding houses and hotels. It does

not

cover buildings that offer 'care' as part of their accommodation services.

Class C2 – this relates to residential institutions such as care homes, nursing homes, hospitals and boarding schools.

Class C3 (a) – classified as a single family household.

Class C3 (b) – covers up to six people living under the same household receiving care e.g. supported housing schemes.

Class C3 (c) - covers up to six people living under a single household that don't fall into Class C4 classification e.g. homeowners sharing their property with lodgers.

Class C4 – covers houses in multiple occupation (HMOs). These properties should be occupied by 3-6 unrelated tenants, with shared basic amenities.
Class D – non-residential organisations
Class D1 – this classification spans a host of "public" services that don't fall into Class A, e.g. museums, public libraries, exhibition halls, schools, day nurseries and centres.

Class D2 – spans the use of commercial premises specifically for entertainment and leisure e.g. bingo halls, casinos, leisure centres, cinemas and concert halls.
Just remember – during the research process of finding your next business space, be sure that the classification of units in question are aligned with your business to avoid disappointment.
Pall Mall Estates have a wide range of low cost commercial properties across the UK. Take a look at our available spaces here or get in touch with our experienced team here.