What is commercial property and casualty insurance?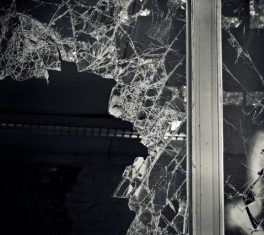 Commercial property and casualty insurance, also known as commercial building insurance in the UK, is designed to provide peace of mind for commercial property landlords. Although it's not a legal requirement in the UK for owners of commercial buildings that let out their properties to businesses, it offers comprehensive financial protection should the worst happen their investments.
A commercial let property insurance policy differs in several ways to a policy for a standard insurance policy for a residential property landlord. First and foremost, it spans a broader spectrum of building constructions. Commercial properties are often built to different standards than that of domestic properties, whether it's wooden or steel structures, flat roofs or alternative heating and electrical systems. A specialised commercial property policy offers cover for all types of business premises for landlords.
Furthermore, a commercial property insurance policy will assess the overall risks of tenants, based on the type of commercial premises and what it is likely to be used for.
Coverage for commercial property owners' liability
Most commercial building insurance policies will offer property owners' liability protection. This means a policy will pay recompense third parties as a result of property damage or injuries sustained to individuals in the workplace. In this scenario, commercial property owners are liable as they are legally (and morally) obliged to ensure their premises are properly maintained.
Property rebuild costs
In the event of damage to a commercial property, owners need to ensure they have insurance cover for the costs of a full rebuild, from the ground up. This means that the cost of repair work can be covered by the insurer and any tenants can have reassurance that any damage will be seen to as quickly as possible, at no cost to them.
Loss of rent
For commercial property owners that experience damage to their premises through no fault of their own, a commercial building insurance policy will often allow policyholders to claim for 'loss of rent' expenses. The majority of these policies will have an indemnity period, which is the maximum length of time a commercial landlord can claim for loss of rent, based on worst case rebuilds from the ground up.
Does this mean tenants don't need to take out their own contents insurance?
Although commercial building insurance will cover landlords' contents, this doesn't cover a tenant's own belongings. For instance, a restaurant or café may have commercial kitchen facilities pre-installed by the landlord, readymade for the tenant to use. Commercial building insurance will cover this for the landlord but, crucially, it won't cover the tenant's possessions such as tables, chairs, and other interior furnishings.
It's therefore vital that all tenants take out their own contents insurance policies as landlords are not responsible for accidental damage to their tenants' belongings. Prospective tenants should also check that their commercial premises are adequately insured by the landlord before signing on the dotted line.
At Pall Mall Estates, we own and manage more than 5.5 million square feet of commercial space in over 500 properties and 125 locations nationwide. Our standards will never change as a commercial landlord and we're committed to safeguarding our properties and tenants against all eventualities.
Keen to know more about our available commercial space to let? Check out our portfolio of available commercial properties today.