What to look for in the ideal industrial unit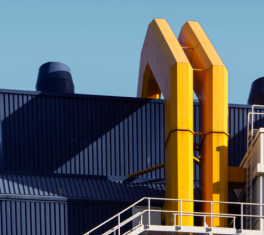 If your business needs new industrial space to grow and improve its output and future capabilities, it's important that you do your homework before signing that all-important lease agreement. There's a host of short and long-term considerations that need to be made when searching for the right industrial unit for your firm.
Industrial premises tend to be simpler on the face of it than a commercial office, given that the former are often empty shells for tenants to fill, but there are still plenty of practical issues to weigh up to help select the right building for your business. Let's consider some of the key factors that can help you choose the most suitable industrial space to let:
Does the lease include any break clauses?
If you are a small business that's not considered well-established in your industry, it's important to have backup plans. It can be beneficial and downright prudent to negotiate a break clause in your industrial unit tenancy agreement, giving you a chance to end your tenancy partway through your lease if you're struggling to pay the rent or the unit is simply inadequate for your needs.
Is there a chance the rent could increase in future?
It's vital that you go into your new industrial unit tenancy agreement with your eyes wide open. You'll need to know if and when your landlord wishes to conduct periodic rent reviews to ensure they are getting a competitive rent based on the rest of the market. Knowing the dates of any rent reviews is important to schedule into your business' growth plans.
Does an industrial unit have any access or usage restrictions?
This is another important question to ask any prospective industrial property landlord or lettings agent. You'll want to ensure your business has sufficient road, parking and storage access to allow you to do what you do best. Do your best to understand everything about the unit and its surrounding area before signing on the dotted line.
How close is the industrial unit to road networks and public transport?
If you want to open your business up to the best possible talent pool, your industrial space needs to be easily accessible via road and rail. Furthermore, if you entertain clients and prospects or plan to distribute your goods, you'll also need a property that offers logistical benefits e.g. proximity to airports, motorways and mainline railway stations.
Is there flexibility for utility supplies within the property?
Always, always find out what utility supplies an industrial unit has and what other supplies it could have before signing a tenancy agreement.
Is there enough space to grow into over the medium term?
In an ideal world, you'll move in to your new industrial space and have some room to breathe and expand into over the medium term. If you're looking for a place to grow into, discuss your space requirements with an experienced lettings agent that can filter out inappropriate units.
At Pall Mall Estates, we make it our business to help businesses like yours find the perfect industrial space to let. With a huge choice of industrial properties across the UK, we're well-placed to help you find feature-laden industrial units on flexible lease terms.
For an initial discussion on your industrial property requirements, don't hesitate to call us today on 020 8108 2258 / 020 8023 9561 or enquire now using our online contact form.