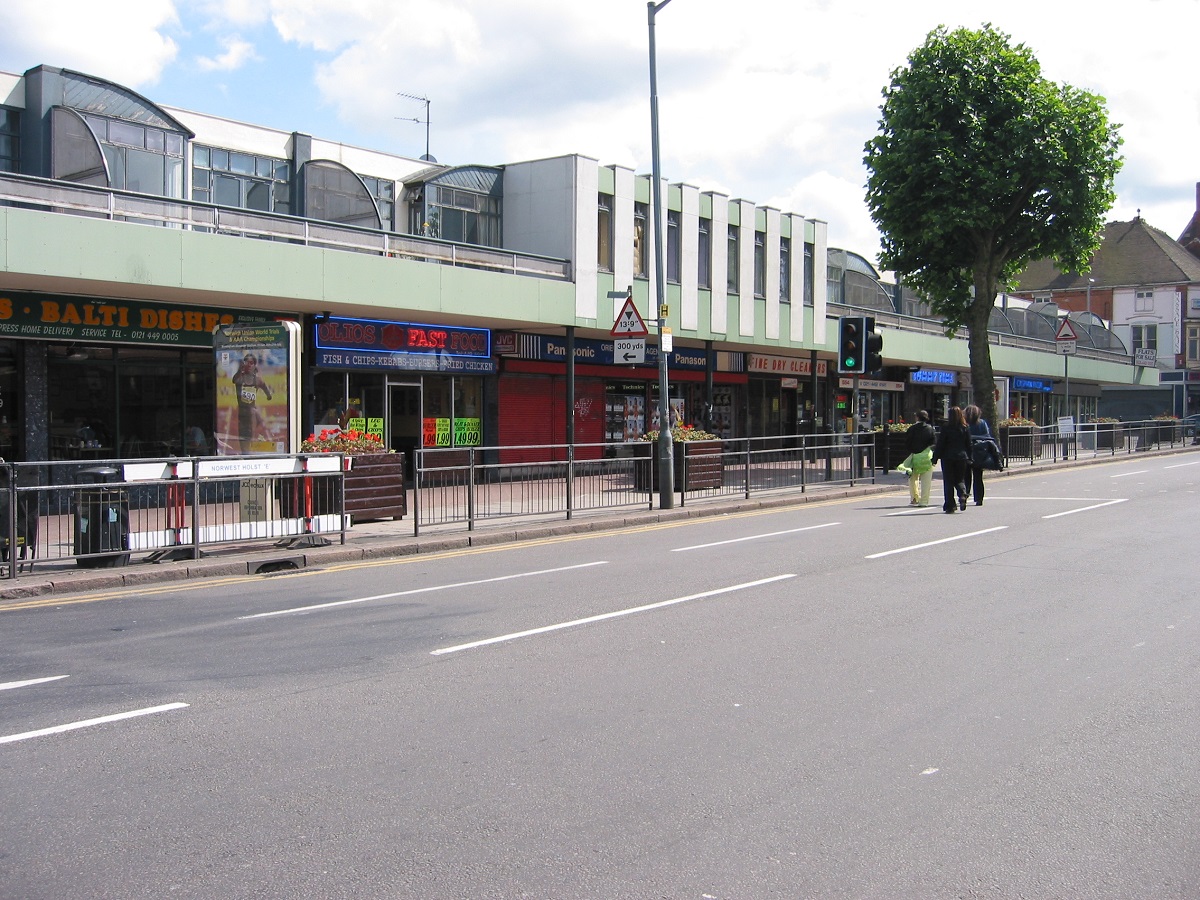 So, you're thinking about renting a flat or residential studio above a shop? Back in 2016, the Evening Standard was recommending that property buyers looked to vacant flats and apartments above retail units as they were available at up to 15% lower than comparable properties on the ground floor. It's a similar case when it comes to letting them too.
At Pall Mall Estates, we own and manage multiple residential properties above popular retail parades across the UK. We've currently got availability in Birmingham as well as Longport in Stoke-on-Trent.
If you're considering letting a flat or apartment above a busy store, read on as we discuss the pros and cons to help you decide if it's something you'd consider.
The convenience of convenience stores on tap
As a resident of a flat or apartment above a parade of shops, there are a plethora of advantages to having convenience stores, takeaways, and service providers quite literally on your doorstep. If you're a young professional, the proximity to bars, cafes and restaurants below you are sure to be a major pull. It's great to be able to get out of your flat and socialise within a stone's throw of your home.
In addition to having retail stores beneath you, many flats and apartments above retail units benefit from impressive roof terraces, affording excellent views of the surrounding neighbourhood. Where there's retail parades you can also guarantee access to public transport. Most retail parades will have a bus stop or a taxi rank nearby, making it easy to hop out of bed and get on the move for the morning commute.
Things to consider about urban living
Of course, for every person that values the accessibility of having buzzy retail parades on their doorstep, there will be another that's not prepared to deal with the foot traffic and excess noise that comes with bars, late-night cafes and takeaway outlets. If you're living above a convenience store, bear in mind that most stores will accept early morning deliveries from their service areas that could be wheeled in as early as 4am.
In an ideal world, when browsing available flats and apartments to let above retail units, you should find out whether the windows are – at the very least – double glazed to provide substantial soundproofing. Adequate soundproofing should make the above easier to handle – with the ability to pop down for a late-night pint of milk or have a drink at the bar downstairs far outweighing the noise disruption.
Browse our available residential flats and studios available to let on flexible terms
If you've decided that the pros to living above a retail parade outweigh the cons, now is the perfect time to explore our available residential flats and studio apartments to let. We have a mixture of studios and one-bedroom flats through to larger three-bedroom flats ideal for growing families.
Internally, all the available flats and apartments we own and manage are leased unfurnished, although you can rely on fully fitted kitchen and bathroom suites ready for use from day one.
If you'd like any further information about our available residential spaces to let, or you wish to arrange a property viewing, please don't hesitate to call our friendly and experienced property agents today on 020 8712 8627 or drop us a line using our online enquiry form.
—