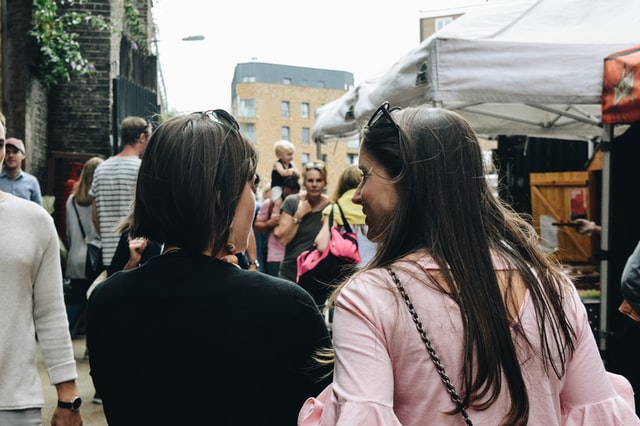 Are you an entrepreneur seeking cost-effective commercial space south of the Thames, whilst retaining exceptional links to Central London? The Bermondsey area of Southwark should be near the top of your list.
Formerly at the heart of the capital's river trade, Bermondsey underwent extensive regeneration through the 1980s and today it's an area that "epitomises the modern urban good life", according to The Sunday Times.
There are four strong reasons why Bermondsey is a beneficial base for any ambitious business looking to curb overheads whilst cementing trading relationships throughout the capital.
Immerse your company in Bermondsey's creative community
Bermondsey is fast becoming one of London's most up-and-coming hubs for creatives. Whether it's independent traders or artisanal studios and outlets, there is a real village vibe around the Bermondsey Street and Bermondsey Square districts.
This makes networking with like-minded entrepreneurs and businesses a more realistic prospect, with some other parts of Greater London lacking that community feel.
Outstanding transport links both sides of the Thames
Bermondsey's tube station makes it easy for local businesses to negotiate their way around the capital – and beyond. The area has benefitted hugely from the extension of the Jubilee Line between London Bridge and Canada Water. Meanwhile the global financial centre of Canary Wharf is now just two stops from Bermondsey on the same line.
For London Overground and mainline rail links, London Bridge and Stratford are also just one and six stops away respectively. The A2 also provides direct road links for Bermondsey-based firms to Kent and the rest of the south-east of England.
One of the most up-and-coming urban areas for young professionals to live
In 2018, The Sunday Times handed Bermondsey the tag of "Best Place to Live". Within its glowing review of the area, it stated Bermondsey residents were "typically young and affluent", while historic "railway arches are fast being converted into galleries, bars and restaurants".
Given its increased appeal to millennial and Gen Z professionals, it's clear that ambitious, growing businesses in Bermondsey could find it easier to attract top talent.
The Blue Bermondsey BID continues to champion the area
The area also benefits from an overarching Business Improvement District (BID) that continues to play a key role in improving the look and feel of Bermondsey. The Blue Bermondsey organisation works hard to raise the profile of the area, whilst encouraging further investment and engaging in new marketing initiatives to reinforce positive perceptions of living and working here.
Browse our available business space to let in Bermondsey
If you feel that Bermondsey could be a suitable base for your new or growing business in Greater London, be sure to check out our available studio units at Wild's Rents. We own and manage prime grade commercial space within this former 18th century tannery, boasting immense period character.
For further information on our workspace to let in and around the Bermondsey area, please don't hesitate to contact our friendly and experienced property agents. We're ready to field your calls on 020 8108 7026. Alternatively, you can drop us a line using our online enquiry form.
—