Why Bexley is a great place to do business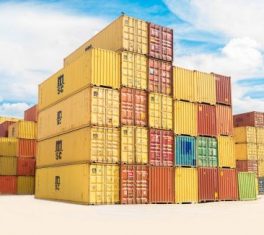 If you are looking for an area of Greater London that offers an affordable work-life balance for businesses, Bexley may hold the key to your commercial property search. This corner of south-east London remains something of an untapped gem, with a diverse, expanding population and one of the most bustling town centres in the entirety of Greater London.
Why should Bexley be on your list as a potential hub for your business in the capital? Read on as we provide three commercial and logistical benefits that your company can capitalise on:
The Bexleyheath Business Improvement District (BID)
For almost a decade, the region has benefitted from the existence of the Bexleyheath BID. Founded in October 2011, this not-for-profit organisation is designed to underpin economic growth for small and medium-sized enterprises (SMEs) across Bexleyheath and the surrounding area. It regularly operates 'shop local' campaigns to raise awareness of the local businesses located here, while the BID also works hard to raise the profile of firms in the region through the local and regional media.
Plentiful networking opportunities
There are several opportunities for like-minded entrepreneurs and businesses in the Bexley area to connect and find common ground. The BexleyforBusiness organisation runs a host of local networking groups, including informal business breakfasts and lunches, casual coffee mornings and more. Of course, given the COVID-19 restrictions, many of these networking events will be conducted virtually rather than face-to-face for the foreseeable future.
The BexleyforBusiness portal is also becoming a rapidly useful platform for advertising local job vacancies, as the borough coordinates 'job boards' to help people find employment following COVID-19 redundancies.
Easy access to the Docklands and the M25
Aside from the borough's strong community spirit and passion for its local economy, Bexley is also well-connected to the rest of London and the south-east of England. The A2 dual carriageway provides direct links to the A282 for northbound and southbound connections on the M25 motorway.
Bexley is also a stone's throw from London City Airport, which remains a popular hub for flights to and from many of Europe's most beneficial commercial centres. The likes of Welling, Bexleyheath and Barnehurst are also on the Thameslink mainline into central London, giving business here access to a sizeable talent pool both sides of the Thames.
Explore our available business space to let in the London Borough of Bexley
If you are interested in exploring the commercial possibilities for your new or growing business in Bexley, at Pall Mall Estates we own and manage multiple low-cost, high-value commercial properties in the borough.
Our industrial, workshop and yard spaces are situated a stone's throw from the M25, while our mixed-use properties such as Crabtree Manor Way are also within striking distance of Belvedere town centre and its direct rail links into central London via Cannon Street and London Bridge.
Our friendly and experienced team of property agents are on-hand to provide you with more information on any of our available units to let in the Bexley area. Call us today on 020 8108 7112 or drop us a line using our online enquiry form.