Why Bradford is a great place to do business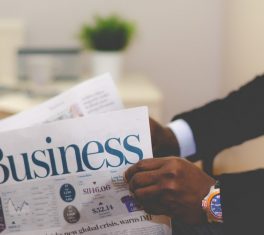 You might not know it, but the city of Bradford is one of the biggest in England. In fact, Bradford is part of the West Yorkshire Urban Area, which is the fourth largest region in the entire UK. Despite its size and population of well over half-a-million people, Bradford has been forced to operate in the shadows of neighbouring Leeds, which has experienced impressive growth in the last couple of decades.
Nevertheless, the city of Bradford is undergoing something of a much-needed renaissance, which makes this West Yorkshire city an increasingly popular place to operate a business.
Bradford is the UK's 'most improved' city to live and work
A recent study involving global accountancy firm, PwC and think-tank Demos, ranked Bradford as the most improved place in the UK to live and work, citing a vibrant jobs market and a vastly improved work-life balance. This revelation comes at a good time for the city when major national brands have recently moved their operations to Bradford, notably the NEC and Channel 4.
The fourth-best UK region to set up a business
Bradford's enhanced reputation as a business hub has not gone unnoticed by its neighbouring city of Leeds either. The Leeds City Region Enterprise Partnership (LEP) recently conducted a report based on the key factors for economic success, ranking Bradford as the fourth-best place in Britain to operate a business, behind London, Kirklees and Leeds.
Bradford performs strongly on all fronts assessed by the LEP, notably commercial property rental values, 4G coverage, parking spaces, broadband connectivity, quality of life, unemployment rates, annual gross pay and much more.
Bradford is a genuine manufacturing hub
Businesses in manufacturing will be intrigued to discover that Bradford is also the fourth largest hub for manufacturing, energy and utilities sectors in the UK, after London, Birmingham and Leeds. More than 1,200 manufacturing businesses are already located in Bradford, employing over 25,000 staff in the district. According to Bradford City Council, this equates to 13% of all employees in the city, compared to the 8.3% average for manufacturing jobs in the UK as a whole.
City Centre Growth Zone is breathing new life into Bradford
The heart of Bradford city centre has also undergone significant regeneration to encourage more capital investment in the city and more subsequent employment. The City Centre Growth Zone has helped underpin over 160 companies in the area, creating over 625 new jobs, which has also helped bring many vacant premises back into use.
Discover our available business space to let in the Bradford area
At Pall Mall Estates, we own and manage over 4,000,000 sq ft of commercial space throughout the UK. Some of which is located in and around Bradford city centre. For instance, our practical, modern industrial units on City Link Business Park, which are in easy reach of the M62 and M1.
For more information on any of our available commercial premises in Bradford, please don't hesitate to get in touch with our property agents. Our friendly, experienced team is available by phone on 020 8108 7161 or you can get in touch using our online enquiry form.
------
Pall Mall Estates have a wide range of low cost commercial properties across the UK. Take a look at our available spaces here or get in touch with our experienced team here.