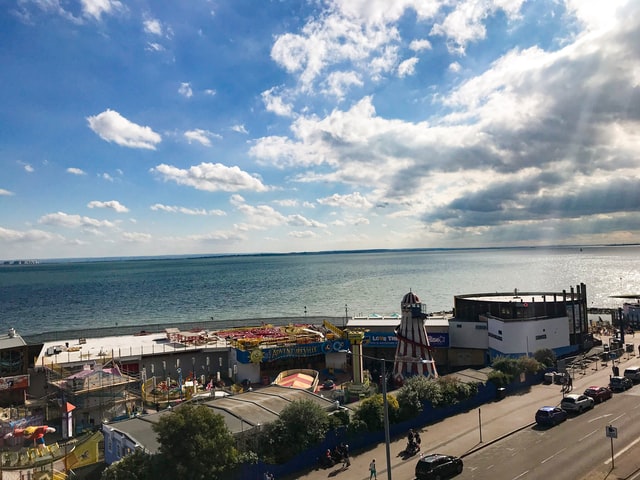 Canvey Island is an iconic corner of Essex, situated in the Thames estuary. This reclaimed island boasts an area larger than seven square miles and a population approaching 40,000.
Despite being separated from South Essex due to its network of creeks, Canvey Island remains an important commercial hub for industrial and retail businesses seeking to forge links across London and the south-east of England.
If you are a growing SME or an ambitious start-up seeking cost-effective business space, with proximity to London's Docklands and the M25 London Orbital, read on as we reveal the benefits of Canvey Island as a commercial base.
Direct access to the Docklands via the A13
It's easy to reach the heart of London's regenerated Docklands by road. Businesses leaving the island via Canvey Way (A130) can take the bridge and head directly onto the A13. This provides a direct link to the Docklands and London City Airport.
A stone's throw from London's Gateway Port
Businesses increasingly reliant on exports and imports to grow will also be pleased to find Canvey Island within easy reach of the London Gateway port, as well as the Tilbury docks. Both of which provide valuable trade links into Europe and the Far East.
London Gateway's state-of-the-art deep sea port is less than 15 miles from Canvey and specialises in fast and flexible supply chain solutions for any industry.
Cost-effective prime grade business space
Canvey Island is close enough to the capital without incurring the same costs for prime grade commercial space. You can save substantial sums of money by leasing feature laden business space on the fringes of outer London, safe in the knowledge that you can reach the capital by road and rail in well under an hour.
Transport connectivity could be set for further improvements
Connectivity is something that the local council is looking to improve further still for residents and businesses in Canvey Island. Although it is already 30 minutes from Southend Airport and near mainline rail connections to London Fenchurch Street via Benfleet, plans are afoot to improve routes out of the island.
A third road crossing outside the town centre has been mooted, while underground road and rail crossings under the Thames - linking Canvey to Medway – have also been considered.
Explore our available business space to let in Canvey Island
If you believe Canvey Island is a suitable hub for your business to grow, be sure to browse our available industrial units to let on the island. We own and manage over 4 million sq ft of prime grade workspace nationwide, including several established trade units within Canvey's Thames Estuary Industrial Estate. With three-phase power and gas supply, as well as a demised car park, these units give you the chance to make your mark from day one.
To find out more about any of our commercial properties to let in Canvey Island, please don't hesitate to get in touch with our friendly and experienced property agents. You can call us today on 020 8108 7295. Alternatively, you can drop us a line using our online enquiry form to outline your specific requirements.
—