Why Ely is a great place to do business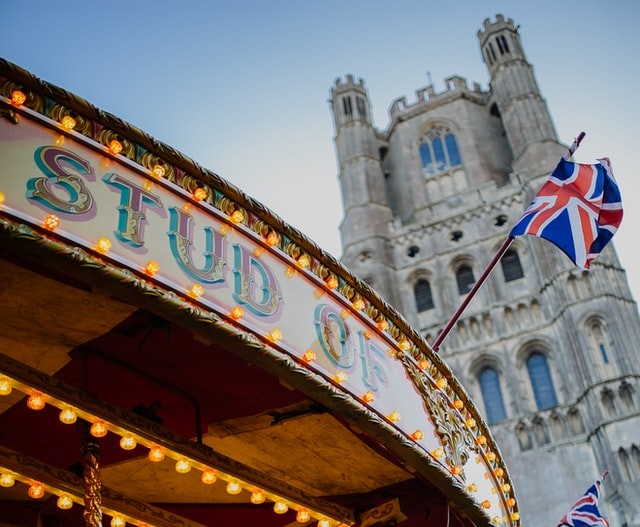 The East Cambridgeshire city of Ely is one of the most historic in the country. Its cathedral dates back to 1083, when William the Conqueror broke ground on the construction which eventually concluded some 116 years later. 
With almost a millennium of heritage, this cathedral city is one of the most picturesque in Cambridgeshire and also one of the best connected. If you are looking for a cost-effective base for your business in East Anglia, there are numerous reasons why Ely is a great place to grow.
Record numbers of start-ups launched in Cambridgeshire
Cambridgeshire's economy has shown tremendous resilience during the Covid-19 pandemic. According to data from Companies House and the Office for National Statistics (ONS), the region experienced a record number of new businesses registered. 7,516 start-ups were launched in the county, representing a 10.9% year-on-year rise on 2019.
Business mentoring on tap at Ely Cathedral Business Group
The Ely Cathedral Business Group is one of the most popular organisations offering support and networking for business owners across the region. Whilst forging direct links between Ely Cathedral and the wider East Cambridgeshire business community, the Group also offers direct mentoring to start-ups and existing small firms. The Group's mentors are volunteers that are empowered to "stimulate business thinking" and offer a "sounding board" for fledgling entrepreneurs.
Direct support for grants, funding and loans across East Cambridgeshire
Enterprise East Cambridgeshire is also a worthwhile organisation for business owners to take note of. Operating as the economic development arm of East Cambridgeshire District Council, Enterprise connects firms to much-needed financial support including grants, funding and business loans. Aside from its Covid-19 support funds, Enterprise also assists businesses with securing aid from the SME Brexit Support Fund, worth up to £2,000 in cash grants to pay for training and advice on the post-Brexit trading rules and regulations.
Excellent road and rail links across East Anglia and the Midlands
From a logistical perspective, Ely is also well-connected to other strategic towns and cities in East Anglia and the East Midlands via road and rail. The A10 offers a direct route to North London, while the nearby A1(M) and the A14 are two of the busiest dual-carriageways for domestic and overseas cargo. Ely's rail links are equally impressive, with direct connections to London, Leicester, Nottingham, Birmingham, Cambridge and Liverpool.
Browse our available business space in the East Cambridgeshire area
Our sought-after light industrial space on Chatteris' Honeysome Industrial Estate is available to let on flexible terms. This dual unit spans 12,000 sq ft of high-value, low-cost commercial property, providing exceptional loading facilities, on-site parking, office-based central heating and swift road access to the A141, A10 and A1(M). Located just 12 miles north-west of Ely, the Honeysome Industrial Estate is the ideal base for businesses looking to forge trading links across East Anglia and the East Midlands.
For more information on any of our available workspaces throughout the Cambridgeshire area, please don't hesitate to contact our friendly and experienced property agents. Call us today on 020 8108 7218 or drop us a line using our online enquiry form.
—
Pall Mall Estates have a wide range of low cost commercial properties across the UK.
Take a look at our available spaces here or get in touch with our experienced team here.