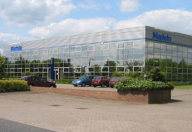 While the major cities tend to grab most of the economic headlines, Milton Keynes has been gradually positioning itself as one of the best business locations in the UK. It boasts a highly qualified workforce (over a fifth of people in the city are employed in professional occupations), and its economy grew by 2.6% during 2017.
Moreover, the city is on target to grow by 24.2% over the next decade! Read on to discover why Milton Keynes could be the ideal location for your company.
Business Location
In recent years, a number of high-profile technology companies have moved to Milton Keynes to take advantage of the lower property rents, and the exciting business scene that is rapidly developing. Siemens and Dimension Data have a presence in the city, and it was recently announced that Milton Keynes will be the first location in the UK to get ultra-fast 1Gbps broadband.
As part of their Smart City project, the local council have signed a contract with Huawei to use its expertise and technical know-how to create a digital infrastructure for the city. This will aim to use technology to improve the lives of residents and help businesses to excel.
All these factors have sent job creation surging - employment has grown by 1.4%, a rate well above the national average.
Transport Links
There are few cities that can match the enviable transport links of Milton Keynes. A journey to London Euston by train takes just 33 minutes, which makes travelling to business meetings in the capital easy. Being situated adjacent to the M1, the city also offers great motorway links, with rapid access to the Midlands, Southern, and Northern England.
For those employees seeking relaxation and downtime in the great outdoors, both the Cotswolds and Chiltern Hills are within 30 miles of Milton Keynes, while the average house price is 62% cheaper than in London.
Luton Airport is 20 miles away (a 30 minute drive), and as the UK's fifth largest airport, there are connections to many of the major cities around the world.
Commercial Properties
As part of our vast property portfolio, we currently have two prime locations within Milton Keynes. They both offer the chance to become a part of this thriving economy, while potentially reducing business costs in the process.
Precedent House is an impressive HQ style building that is now for sale. It boasts a two storey, glass fronted office block, and an attached modern warehouse. Ideally suited to an e-commerce,technology, or manufacturing company, it is a good opportunity to have all your operations under one roof on a single site.
There is ample customer and employee parking, and the premises are within walking distance of Milton Keynes Railway Station.
Available on a flexible lease basis, our second property is situated on Lyon Road, in the Bletchley area of the city. Comprising 15,330 square feet, this facility has warehouse space that is suitable for storage or manufacturing purposes, office accommodation, and two useful enclosed yards.
If you are looking for an affordable industrial location in Milton Keynes, be quick to book in a viewing!