Why Solihull is a great place to do business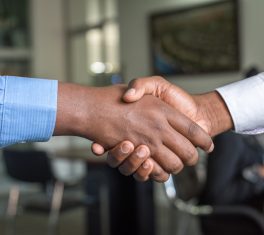 Last year, the Greater Birmingham Chambers of Commerce described Solihull as one of "Europe's hottest investment opportunities". There is no doubt that Solihull is increasingly on the map as one of the best-connected areas for commerce. If you are seeking a new business location in the West Midlands, read on to discover whether Solihull's unique assets can give your company a low-cost, high-value base from which to thrive.
Tap into a qualified and accessible talent pool
Whether you are thinking locating a new start-up business in Solihull or moving a well-established small and growing business to the area, you will be pleased to note that the area boasts one of the most talented and accessible workforces in the UK. Over 35 million professionals live within a two-hour radius – a third of which are qualified to NVQ Level 4 and above. Solihull is also perfectly placed to forge new and beneficial links with the five high-performing universities located within 12 miles of the town – University of Birmingham, Birmingham City University, Aston University, Warwick University and Solihull College and University Centre.
A world-class engineering reputation
With an exceptional skills base, Solihull has already forged a string of industry hubs in the area, with various forms of world-leading engineering already on display here. The automotive and aerospace industries are prominent in the area, with Jaguar Land Rover, Monarch and Aero Engine Components all located here to conduct their highly advanced engineering, manufacturing and rigorous research and development. All of which has already developed a global profile for the town.
Future High Speed Rail links will further enhance Solihull's connectivity
Solihull has a readymade gateway to the rest of the UK and the world. It's a stone's throw away from Birmingham International Airport, two mainline rail lines serving the north and south and is situated in the midst of the UK's motorway network with the M6, M42, M40 and M5 within easy reach. Solihull is also proposed to be the location for a High Speed 2 railway interchange, which is scheduled to open in 2026.
Employees benefit from living in a 'town in the country'
Given Solihull's location on the fringes of Birmingham, employees living and working here can enjoy the best of both urban and rural worlds – a truly aspirational lifestyle for many professionals and their families. With a huge range of cultural and leisure pursuits on the doorstep and a rock-solid rating for schools and further education, staff will enjoy the work-life balance on offer here.
Browse our available commercial properties to rent in Solihull
Any growing business seeking to expand its light industrial operations in the West Midlands should seriously consider our available units at Solihull's Radway Centre. With an estate spanning 81,000 sq ft of available space in total, there are three separate units (starting from 21,000 sq ft) which could be let individually depending on your needs.

With self-contained offices, on-site parking and plentiful loading access, take some time to browse our business space to let in Solihull and don't hesitate to call our friendly, experienced property agents on 020 8108 7263 for more detailed information.
—
Pall Mall Estates have a wide range of low cost commercial properties across the UK.
Take a look at our available spaces here or get in touch with our experienced team here.