Why you should consider moving your business out of London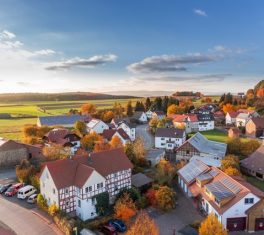 There is no doubt that the capital has plenty to offer start-up and fledgling businesses. Most notably, its pool of talent is one of the best to tap into and its technological infrastructure makes it easy for businesses to thrive online. Nevertheless, it's important for entrepreneurs not to lose sight of the commercial benefits that many other regional cities across the UK can bring.
The number of new businesses created in 2018 was up by almost 60% year-on-year, which is remarkable considering the uncertainty caused by Brexit. One of the main reasons for this is the ability for agile entrepreneurs to take the view that it's better off to grow outside of London. The average cost per person per month for office space in London ranges from £650 to £1,500. That's up to four times the price in other major cities such as Birmingham and Manchester, where great things are happening for commerce.
Similarly, entrepreneurs are beginning to realise that merely 'existing' in London for exposure and networking purposes is no longer necessary. The power of the internet means that businesses and individual professionals can connect online, collaborate and share ideas without even having to meet one another face-to-face. Furthermore, regional entrepreneurs are increasingly going to benefit from devolved powers to their respective local councils in the years to come. Manchester's new mayor in 2017 was a perfect example of how Manchester-based firms now have a genuine 'champion' for their successes.
Looking beyond the boundaries of Greater London, let's consider the UK's other major urban areas that offer an ideal proving ground for talent-hungry, high-productivity businesses like yours:
Manchester is attracting significant levels of FDI
Aside from London, Manchester is the most popular place in the UK for university graduates, with 100,000 choosing to reside here. This creates a young, vibrant and ambitious talent pool. It's also the UK's number-one regional city for foreign direct investment (FDI) levels, ideal for firms looking to take the next growth step. It's also a city with industry strengths, such as advanced materials, healthcare, cybersecurity and fintech. The latter has grown 50% in Manchester during the last decade alone.
Bristol boasts a well-educated talent pool and growing industry clusters
More than half (54%) of Bristol's available workforce is educated at least to degree level, which is vital for high-growth businesses requiring skilled, ambitious talent. Bristol is also the UK's second biggest cluster for digital tech firms, turning over more than £8bn for the regional economy. The beauty of regional cities like Bristol is that they have their own airport, sea port and direct rail links to London within an hour-and-a-half. London is never too far away regardless.
Birmingham: a leader in start-up accelerator and incubator hubs
Meanwhile the 'Second City' of Birmingham has also held firm as the UK's second largest economy after London. What's really exciting for Birmingham is its raft of tech start-up accelerator and incubator hubs, while innovative projects such as Silicon Canal, Innovation Birmingham Campus and Steamhouse each attempt to tap into the city's technological flair. It has to be said that Birmingham's hosting of the 2022 Commonwealth Games will also bring additional exposure and investment to the city in the years ahead.
At Pall Mall Estates, we focus on delivering high-value, low-cost business space nationwide. While we have several commercial premises available in and around Greater London, we also own and manage commercial property in the other leading urban areas across the UK, including Birmingham, Milton Keynes, Nottingham and many more towns and cities.
For more information on our available portfolio, get in touch with our experienced property professionals today on 020 8108 7078 or drop us a line using our online enquiry form.
—
Pall Mall Estates have a wide range of low cost commercial properties across the UK.
Take a look at our available spaces here or get in touch with our experienced team here.