Stakeholder Reward Scheme
Pall Mall Estates is pleased to invite you to join its Stakeholder Referral Scheme. As a current or past tenant, or enquirer, we'd like to offer you a cash payment should your refer us successfully as a business space provider.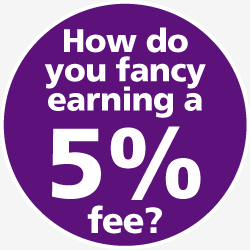 Here is how it works:
If anyone, or business, you know is looking for space, and you recommend Pall Mall Estates to them and they subsequently take space with us, as a thank you we will give you up to 5% of their first year's net rent as a thank you.
What do I do?
Simply call or e-mail us to let us know:
your referral's name and contact details
where they are looking
your name and contact details
if applicable which Pall Mall Property you are in
The only condition to us accepting the referral is we must not have been in contact with them.
What's the reward?
A 5% fee, simple! If your referral pays £50,000 net rent in year one, then that's £2,500 winging its way to you once they have been a tenant of Pall Mall Estates for six months with an up-to-date account.
Get in touch
If you have any further queries regarding our Stakeholder Reward Scheme then get in touch at referral@pallmallestates.co.uk
— Pall Mall Estates have a wide range of low cost commercial properties across the UK.
Take a look at our available spaces here or get in touch with our experienced team here.