Is hybrid working the future for businesses post-pandemic?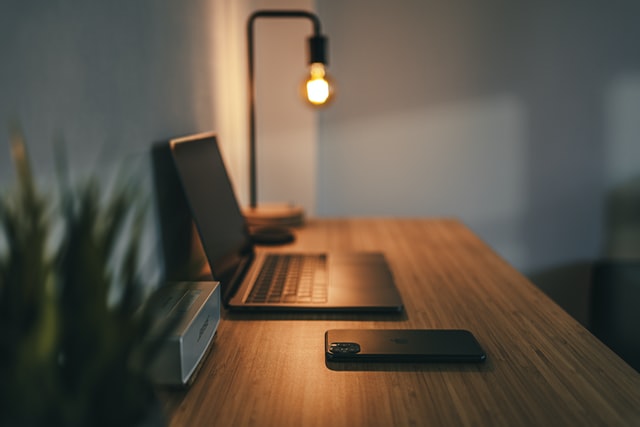 Just 19% of business leaders are planning to run their businesses without any form of remote working in the post-pandemic world. That's according to a recent survey from the Institute of Directors (IoD) which quizzed 563 entrepreneurs across the country on their workplace intentions as the UK undergoes a phased reopening of its economy this summer.
Almost two-thirds (63%) of business owners surveyed indicated they are planning to enable employees to work between one and four days a week remotely. More than a tenth (11%) of business owners polled said they planned to work 100% remotely in the coming years.
With the majority of business leaders warming to the potential of remote working, it's clear a hybrid working model is evolving before our eyes.
Joe Fitzsimons, senior policy advisor, IoD, said: "As the economy reopens, business leaders are grappling with the best working models going forward.
"The flexibility of remote working has improved work-life balance for employees and cut down commuting expenses. In many cases it has also boosted inclusivity and hiring from different parts of the country."
Some business owners remain sceptical about the productivity of remote working
Despite the undoubted improvements to employee work-life balance, some business leaders remain unconvinced of the productivity benefits of remote working. Just 40% of business leaders surveyed believed remote working to be productive, with a further 37% believing it to be unproductive for staff.
It's true that remote working is not without its hurdles to overcome. Many business owners have struggled to maintain a grasp of all aspects of their operations with their workforces rarely present in the same office environment. Fitzsimons believes this issue has been exacerbated by "unreliable internet connections" that have made virtual calls frustrating and time-consuming on occasion.
Although the remote or hybrid working model will not suit every business or sector, Fitzsimons pointed to the number of firms already proceeding to "cut back on office sizes, amp up home working, and make more use of co-working spaces".
"With varied preferences and different business models, directors are working closely with employees to find the most productive working arrangement," added Fitzsimons.
"After a year of mixed experiences with remote working, it seems many business leaders are taking a hybrid stance into the future."
Planning on going hybrid? Get the space you need on flexible lease terms
If your business is planning to adopt a new hybrid model for employees to work in the months and years ahead, now is the ideal time to make sure you optimise the commercial space you need. Whether you're planning to downsize your headquarters or you're launching a new business that can function with an element of remote working, our high-value, low-cost business space can give you a feature-laden base that's there when you need it.
To discuss your business' unique commercial property requirements, get in touch with our friendly and experienced property agents. Call us today on 020 8003 3725 or drop us a line via our online enquiry form and outline the locations and facilities you need.
—
Pall Mall Estates have a wide range of low cost commercial properties across the UK.
Take a look at our available spaces here or get in touch with our experienced team here.