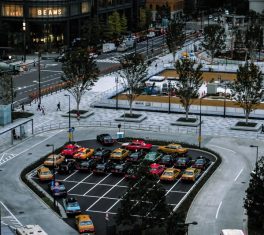 There's no doubt about it, the right retail space can make or break a business. That's why it's vitally important to take your time, do your research and not dive in at the deep end. The right retail unit can become integral to your overall brand. Fortunately, with some strategic planning, it's possible to choose the right space to set your retail business up for the long haul.
If you want to make sure you've covered as many bases as possible when finding the right retail unit for you and your products or services, here are some of the main considerations to think about:
Define how much rent you can afford
First and foremost, you'll need to work out what your rental budget is. Knowing what you can and can't afford can save you lots of time and effort in wasted property viewings. Most experts recommend that retailers keep their rental costs to no more than 8% of their gross revenue. Retailers that have a bigger margin can potentially push closer to the 8% figure, while those at the other end of the spectrum may wish to go much lower than that. To figure out this percentage, simply divide your prospective annual rent by your projected gross annual revenue.
Consider ongoing expenses relating to your retail space
Aside from your initial rental costs, you'll also need to factor in additional ongoing charges, such as utilities (water, electricity, internet, gas), taxes, insurances and, potentially, common area maintenance (CAM) fees that are paid to landlords to cover the operating expenses of common areas like hallways, car parks, building security and much more.
Calculate how much floor space you require
If you are seeking your first retail space as a fledgling start-up, it can be difficult to know how much space to account for. It's almost certain you'll have forgotten some kind of area your store requires, whether it's dressing rooms, kitchen space, inventory storage or space for your tills. Typically, retailers assess how much space they require using the following calculation:
Projected sales volume / industry average sales per sq ft = sales floor space
Ascertain how important footfall is to your business
Location is often much more valuable to a retail business than those requiring office or warehouse space. Generally, low rent equates to low footfall. If you will rely heavily on a steady stream of customers, you may have to speculate to accumulate and rent a space with a prominent shop front, particularly if your brand is unknown and you're new to a particular town or city.
Proximity to parking and public transport
Ideally, your retail space will offer on-site car parking that allows customers to drop in as they please. However, the reality is that's not always possible. Nevertheless, it's still important to choose a retail unit that's a stone's throw from car parking (private or public), as well as bus stops and train or tram stations, so that visiting your store is never too much of a chore.
Research the local competition
The last thing you want is to sign a lease for a retail space in an area that's already saturated with businesses that offer your goods or services. Unless you have a unique selling point that's easily marketable, try to find retail units that allow you to dominate the local marketplace over time.
Much of the 4,000,000 sq ft of business space that's owned and managed by Pall Mall Estates is low-cost, high-value retail floor space.
Take some time to browse our available retail space located throughout the Midlands, London and the South East. For more detailed information on any of retail units, please don't hesitate to call our friendly, experienced property agents on 020 8023 5900 or drop us a line using our online enquiry form.
--
Pall Mall Estates have a wide range of low cost commercial properties across the UK. Take a look at our available spaces here or get in touch with our experienced team here.