Why are Energy Performance Certificates important for commercial properties?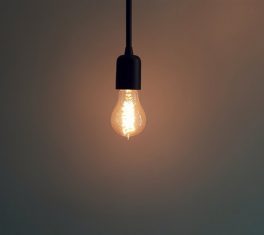 Energy Performance Certificates (EPCs) have been in existence since 2007, when it became law for domestic property sales with a minimum of four bedrooms. An EPC determines the performance of a property, providing an Energy Efficiency Rating and an Environmental Impact Rating. Both of which are important in determining how expensive a premises will be to futureproof and invest in to become self-sustainable.
Since April 2018, it has also been UK law for all available commercial properties to have an up-to-date EPC. Furthermore, all commercial premises that are designed to be leased to tenants must also achieve a minimum rating of 'E' before they can be legally let. This rating is now also in effect when it comes to lease renewals. Property landlords that fail to achieve an 'E' rating ahead of a lease renewal will risk missing out on rental income for the following term.
Landlords that breach the new regulations stipulated in the 2018 Energy Act could face fines of up to £150,000. A commercial property that achieves an EPC rating of lower than 'E' will also be unable to be sub-let by primary tenants. This scenario could lead to potential problems for tenants that rely on their landlords to invest in the necessary improvement works, allowing them to continue to operate their businesses as normal.
Why is an energy efficient commercial property good for your business?
Optimised utility bills


Whether you're a start-up business with a minimal financial safety net or a larger SME with a fast-growing workforce, a commercial property that is energy efficient is ultimately good for your bottom line. A property that doesn't waste electricity or gas unnecessarily will optimise your utility bills. Some commercial premises that have invested in solar technologies may also be able to profit from the energy they make by selling it back to the national grid.

It sends a positive message to employees and clients


If your business opts to let a commercial premises with sound energy performance credentials, it demonstrates to your staff that you care about the impact of your business on the local community and the wider environment. It also indicates to clients who may visit your premises that you are a company that cares about the finer details.
Bear in mind that there are forthcoming regulations relating to EPCs in April 2023. From that date, it will be a criminal offence for property landlords to continue to let a commercial property with an EPC rating of lower than 'E'.
Choose a commercial property landlord you can trust
As the importance of EPCs and energy efficient commercial properties increases, it's vital that growing businesses seek to do business with dedicated and transparent property landlords that are committed to doing the right thing by their tenants and their investments.
At Pall Mall Estates, we own and manage more than 5.5 million square feet of commercial property, accommodating more than 400 tenants nationwide. With a portfolio valued in excess of £450 million, it's safe to say that we care greatly about the long-term viability of our feature-laden offices, light industrial and workshop spaces and retail units.
With a commitment to providing high value, low-cost business space to small owner-managed business through to large multi-national blue-chip organisations, we are property professionals you can trust.
To arrange an initial consultation on your commercial property requirements, please call our friendly, experienced team today on 020 8023 5900 or drop us a line using our online enquiry form.