Why Bedford is a great place to do business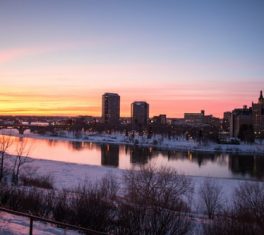 The county town of Bedfordshire, Bedford sits either side of the River Great Ouse. Its history as a market town dates way back to the Middle Ages, when its agricultural industry came to the fore. In later centuries, Bedford was renowned for its lace and brewing industries and more latterly its engineering hub.
Today, Bedford remains an important strategic location for businesses of all shapes and sizes, due largely to its proximity to many major towns and cities in central England and beyond. If you are looking for a new base for your business, with great transport connections and competitive rates, here's a few reasons why Bedford should be firmly on your radar:
Bedford really is as central as it gets
There are many reasons why Bedford is considered at the heart of one of the leading economic regions in Europe. First and foremost, it's just a 20-minute drive from Luton Airport and its 100 international destinations. While around half of Britain's population is within reach from Bedford in just two hours. Underpinning Bedford's dynamic economy is its links to both the East, Midland and West Coast mainline railways, with direct access to London, the South-East, Midlands and the North.
Within the Oxford-to-Cambridge Arc and the Golden Triangle
Bedford is also in the advantageous position of being centrally located in the Oxford-to-Cambridge Arc, which becomes part of the Golden Triangle with London. Within this triangle sits a wealth of world-leading innovation and entrepreneurial activity that is an inspiration for all businesses that land here. The world-renowned Cranfield University is based in the triangle and it also boasts links to several leading research and development (R&D) centres.
What's also attractive about Bedford is that commercial rates in Bedford tend to be somewhat cheaper here than in other cities within the Golden Triangle, including Cambridge and Oxford.
A wealth of talent on your doorstep
Aside from Bedford's exceptional transport connections, Bedford also benefits from direct connections to some of the leading schools, colleges and universities in the region. Some 50,000+ university students are situated within a 30-mile radius of Bedford town centre, giving ambitious, growing businesses a diverse pool of talent to tap into.
When you combine the wealth of young talent available with the lower than anticipated lease costs and terms and a broad spectrum of sites and premises to choose from, it's easy to see why Bedford is such a competitive place to do business in 2020 and beyond.
Browse our available business space to let in Bedford
At Pall Mall Estates, we own and manage over 4,000,000 sq ft of prime commercial space in some of the UK's most desirable business locations, including Bedford. We offer a great choice of office and industrial units, available on highly competitive and flexible lease terms.
For more detailed information on any of our available workspaces to let in Bedford, please don't hesitate to contact our friendly, experienced property agents today on 020 8108 7267 or fill out our online enquiry form and we'll be in touch.
--
Pall Mall Estates have a wide range of low cost commercial properties across the UK. Take a look at our available spaces here or get in touch with our experienced team here.