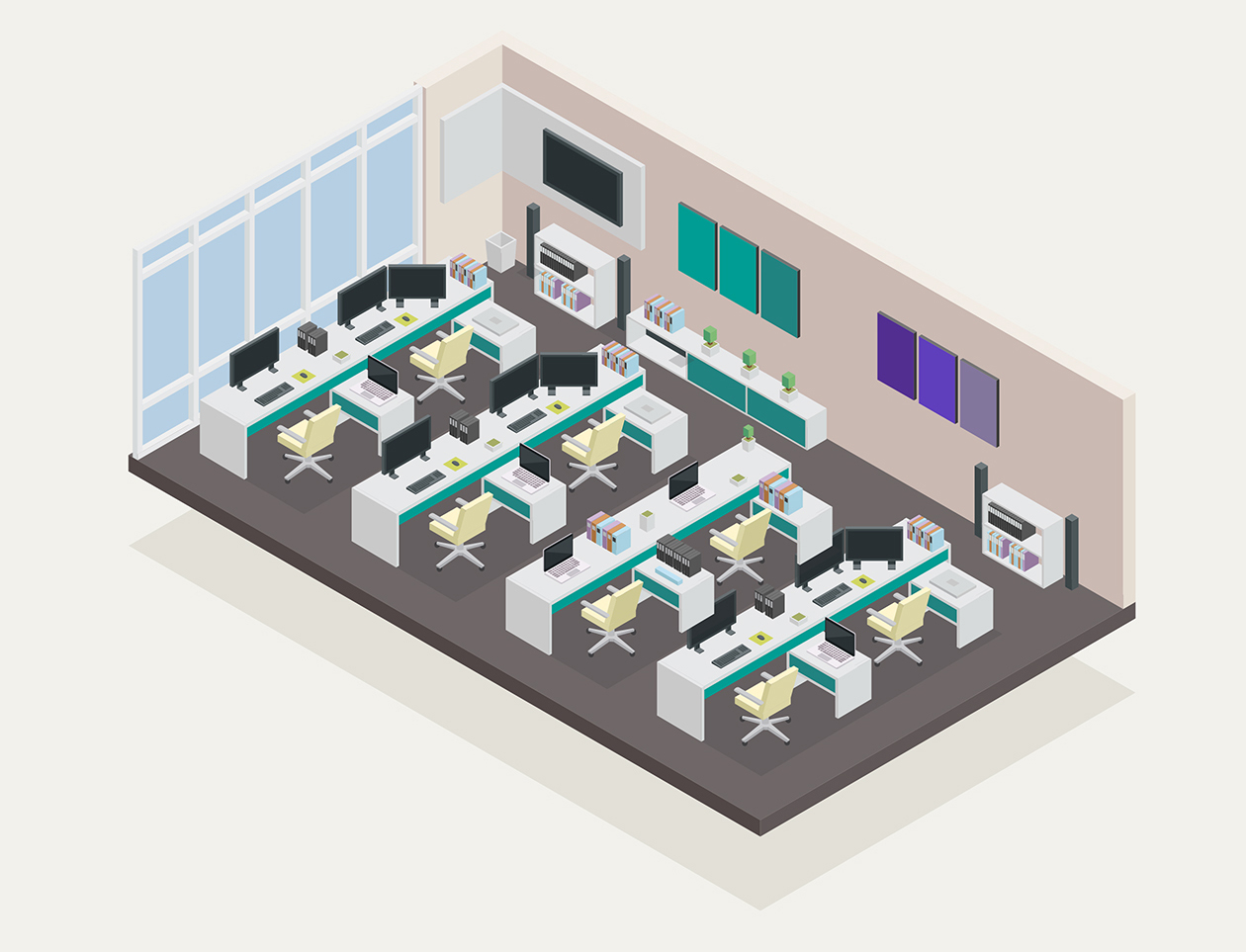 Small / Medium Offices
If you are business that's keen to create a comfortable and productive working environment, it's a good idea to ring-fence between 50-100 sq. ft of office space per employee. This is excluding the requirements for meeting space and breakout areas for staff to collaborate. You should also partition an area for staff to use during lunchtimes and breaks, providing you do not have a dedicated kitchen on-site. All of which helps to create an open and transparent place of work.
You should also compensate for equipment such as printers, scanners and photocopiers, as well as water coolers and even plants to help maintain staff output and comfort.
Unit Size
Approximately 1,000 sq. ft
Best Used For
Small and medium-sized businesses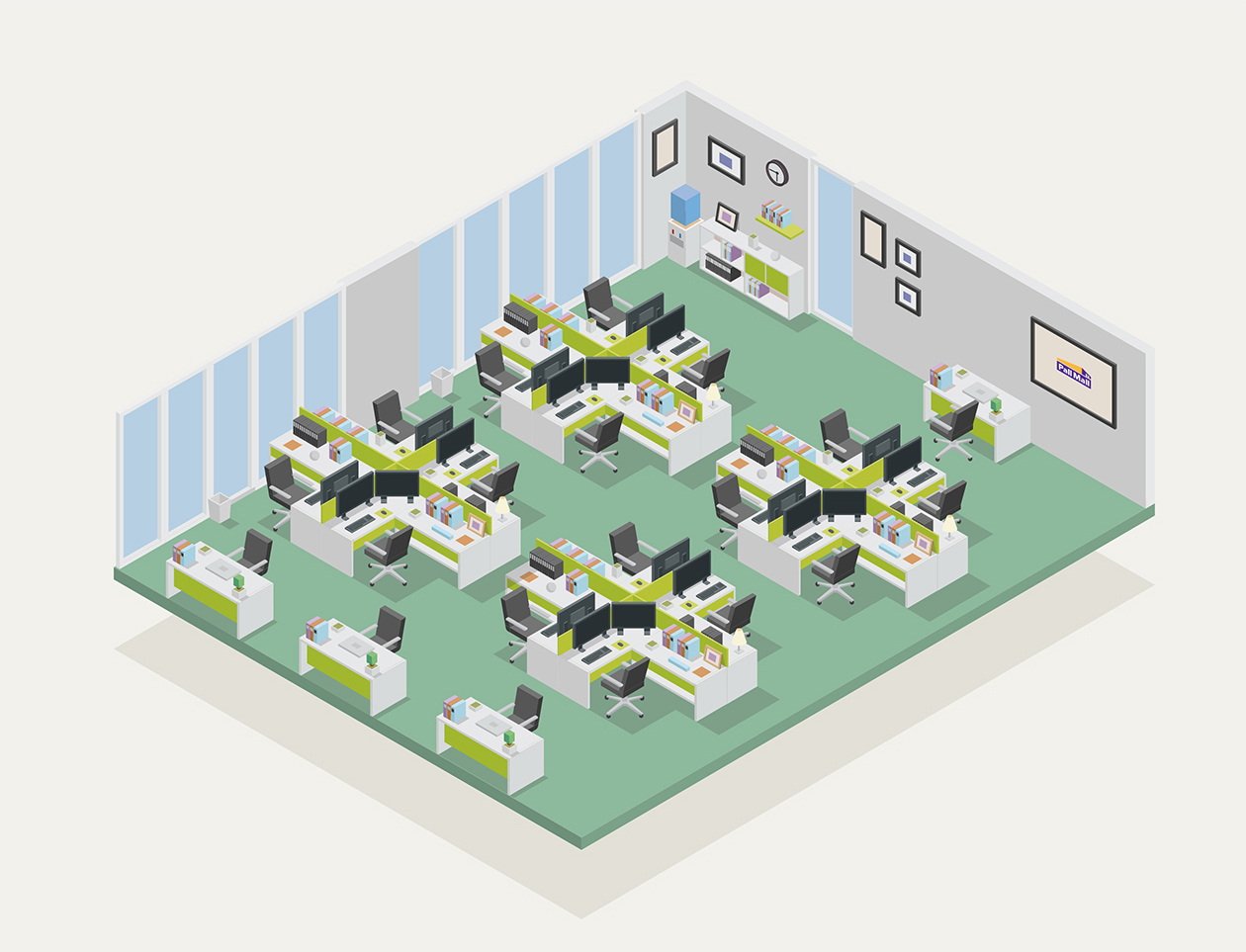 Medium / Large Offices
The proliferation of 'hybrid working' since the onset of the global pandemic has seen many businesses rethink their approach to laying out their medium-to-large office space. If, once again, you are abiding by the 50-100 sq. ft per employee rule, a 2,000+ sq. ft unit should be able to accommodate up to 20 staff. This equates to roughly 50 sq. ft for an employee's desk environment and a further 50 sq. ft to accommodate for their use of breakout and communal areas.
If you are embracing the hybrid work model – a blend of home-based and office-based working – consider creating hot desks to enable your staff to work dynamically. Hot desks have no pre-assigned employee, making it possible for workers to plug in when they are in the office and get to work. It also enables colleagues to plug in together and work in collaborative clusters.
Office Size
Approximately 2,000+ sq. ft
Best Used For
Medium and large businesses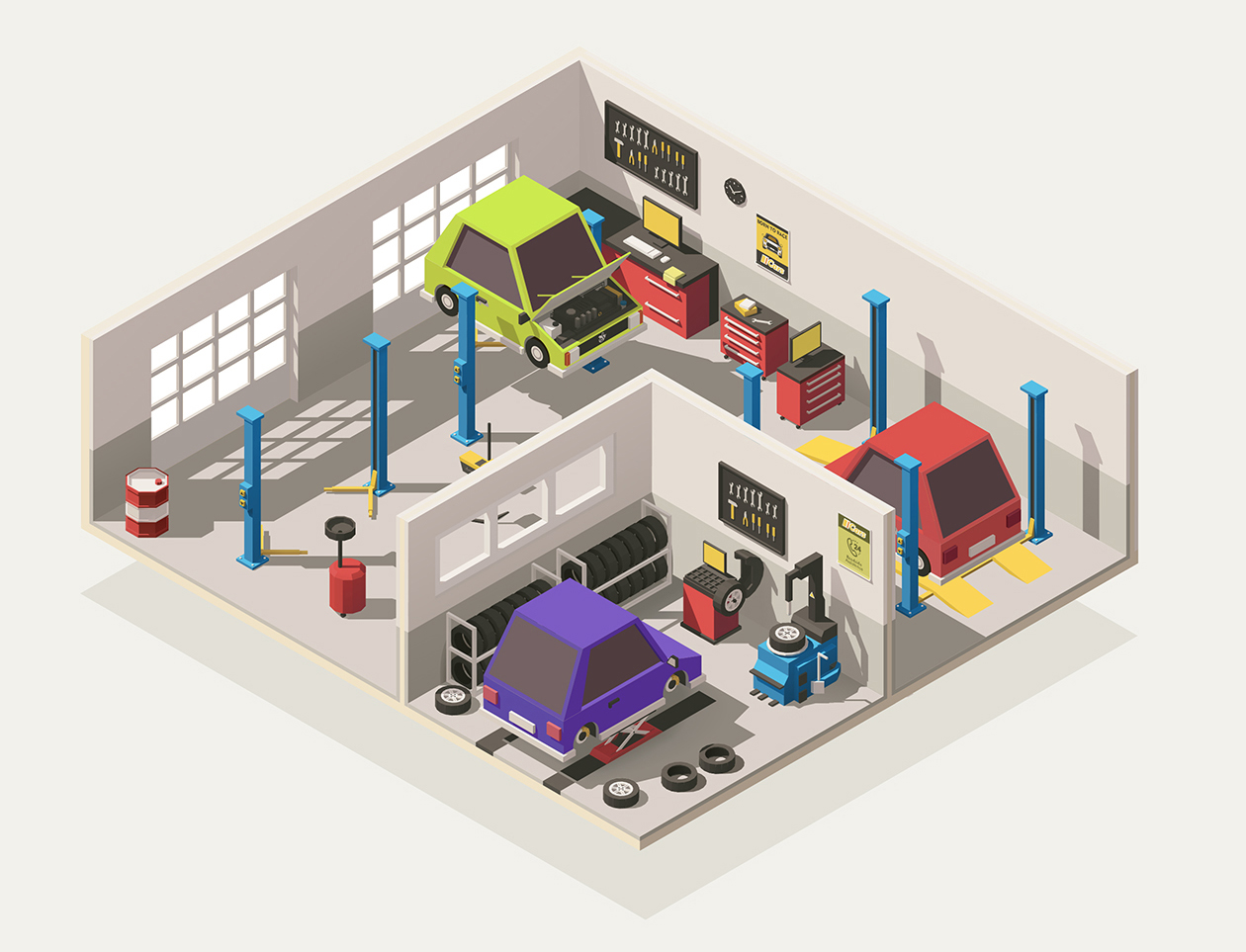 Small Industrial Unit
Finding the right small industrial unit or warehouse for your business ultimately depends on how much storage space you need. Do you plan to house stock on-site? Is it feasible to use an industrial space with high eaves to stack goods to the ceiling? You should also factor in the size of vehicles or machinery required in-house to undertake anything from manufacturing to loading and unloading stock.
A clever use of partition walls can help to compartmentalise your small industrial space. It can help to create defined working environments and also enable you to temperature control your stock if necessary.
Unit Size
Approximately 1,000 sq. ft

Best Used For
Small and medium-sized businesses
Space For
4 vehicles or large pieces of machinery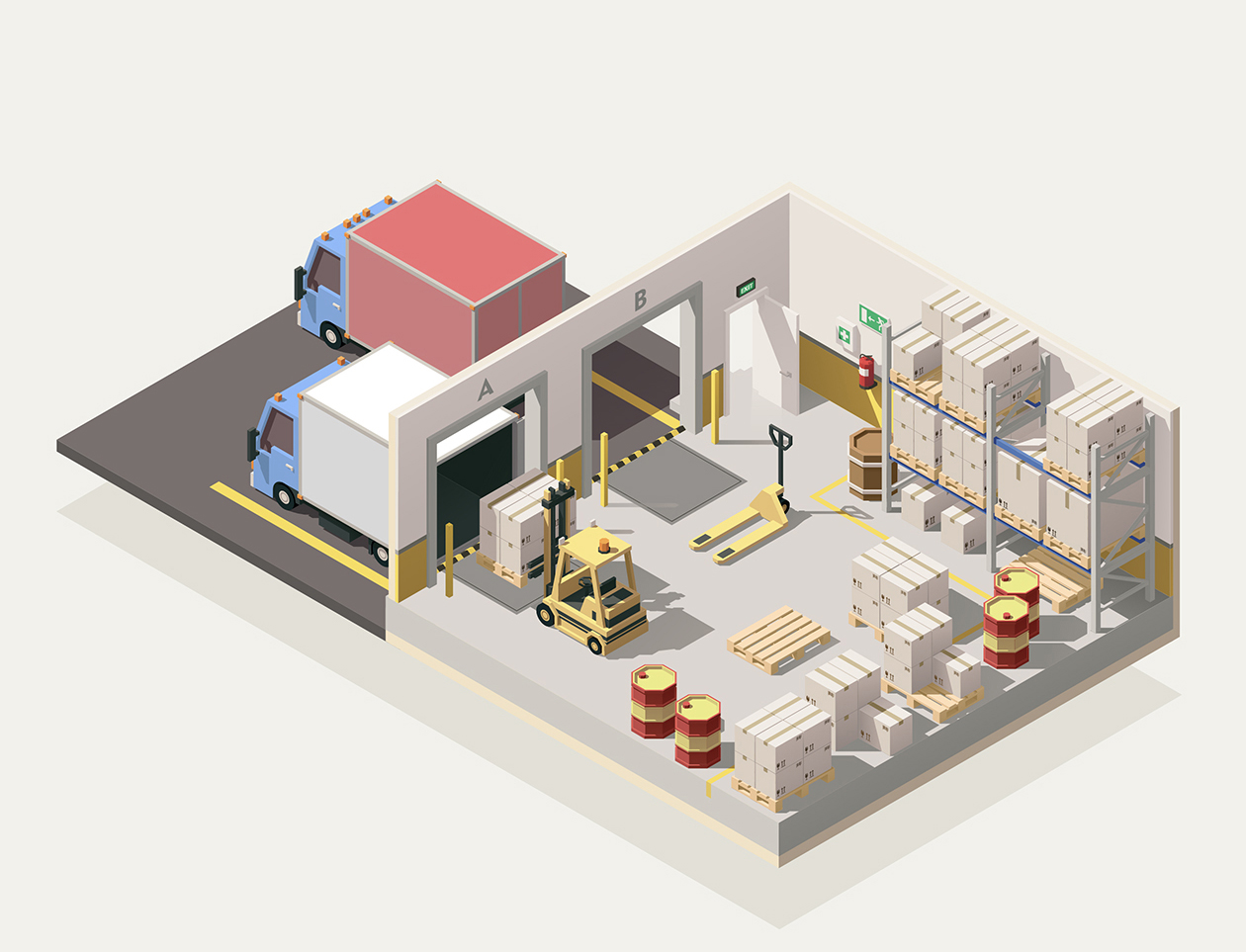 Large Industrial Unit
Our largest warehouse units are most popular among manufacturing, engineering and logistics firms. The latter is proving increasingly influential to the UK economy, with distribution centres more vital than ever before to cope with the shipping demands of the ecommerce sector.
When it comes to informing a warehouse layout, it all comes down to what goes on inside the facility. Will you be storing perishables or can stock be housed and accessed as and when you need it? Racking systems are some of the most important factors in determining a warehouse layout. Integrated racking that fits as part of the unit's infrastructure is effective if you don't envisage reorienting your storage. Standalone racking can offer greater flexibility if the products you distribute vary or consumer demand proves seasonal. If your large industrial unit boasts loading access, be sure to keep these docks clear for accepting and packing deliveries. Also keep in mind the need for administrative space in your large industrial facility. Mezzanine space could help to make the most of tall units, whilst keeping all departments together in the same environment.
Unit Size
Approximately 20,000+ sq. ft
Best Used For
Large businesses
Space For
Warehouse/Logistics