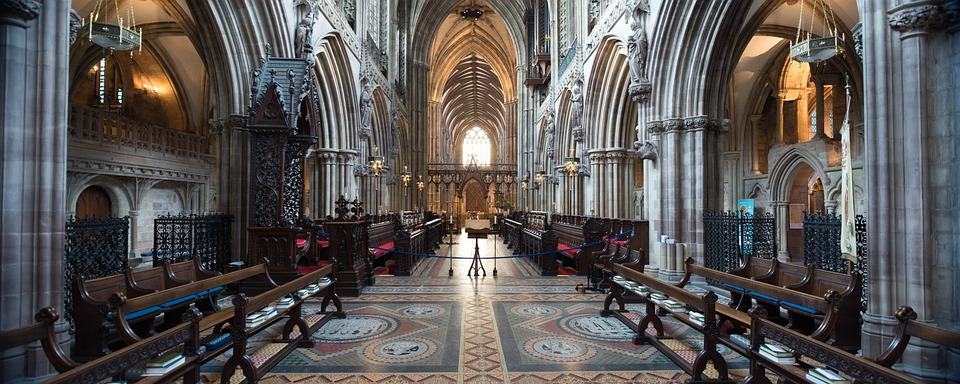 Lichfield is a picturesque medieval city in south-east of Staffordshire. With a modest population of 32,219 at the time of the 2011 Census, Lichfield is by no means one of the biggest local economies in the West Midlands. Nevertheless, from a strategic perspective, it offers many benefits to growing businesses seeking cost-effective, well-connected workspace.
The Cathedral City of Lichfield has its own cultural identity, with intellectuals such as Samuel Johnson, Charles Darwin, Garrick and Seward all said to originate from this part of England. More recently, the city has evolved into a hub for many growing industries in south Staffordshire for a multitude of reasons.
Outstanding transport connections
Lichfield is exceptionally fortunate to be within the beating heart of England's transport network. The city boasts direct road access to the A5 and A38 dual carriageways, as well as the M6 Toll. It is less than half-an-hour from Birmingham International Airport. Meanwhile its mainline rail links allow you to reach Birmingham New Street within 35 minutes and London Euston in just over an hour-and-a-half. The impending arrival of Phase 1 of the High Speed 2 (HS2) to the West Midlands should further improve the speed and reliability of Lichfield's rail connectivity.
Access to highly skilled workforce
The area of Lichfield city contains an impressive percentage of workers qualified to Level 4 or greater. More than two-fifths (40.4%) of the city's working population are skilled to Level 4 or above, which was 7.3% higher than the West Midlands average in 2019. The city also benefits from close links to the University of Staffordshire, with Lichfield boasting its own campus since 1998. This enables business owners to tap into a rich vein of talent, with graduates across a range of disciplines, including business, law, engineering and sciences.
Strong survival rates for fledgling businesses
Business start-ups and early-stage businesses have a stronger chance of survival in Lichfield than the average British town or city. In 2019, Lichfield District Council revealed that the five-year survival rate for start-ups in the area was 47.3%, 2.9% higher than the West Midlands average. It's also an area that appeals to budding entrepreneurs, with 585 new enterprise births in 2019 compared with the average of 430 across all other towns and cities in Staffordshire.
An attractive place for professionals to live and work
Businesses in the Lichfield area can attract young professionals to the area due to the high quality of life on offer. It is a city with a reputation for excellent schools for young families, with an impressive retail and cultural scene. Its vibrant city centre is home to a string of independent businesses that comprise Lichfield district's unique rural economy.
Browse our available business space to let in Lichfield
If you're convinced that Lichfield could offer a suitable base for your new or growing business in the West Midlands, take some time to browse our available light industrial and office units to let in the area.
We have three available units on the city's Shires Industrial Estate, positioned to the south of the city centre nearby Birmingham Road. Each of which offers ample loading and storage space, three-phase power supply and trade counter potential.
For more information on our commercial properties to let in the Lichfield area, get in touch with our friendly and experienced property team today on 020 8108 7204 or drop us a line using our online enquiry form.
—