What's the best time of the year to relocate your business?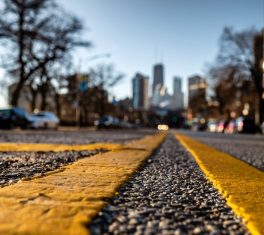 There's no two ways about it, relocating your business from one commercial property to another can be a stressful, draining experience; particularly if there are any costly interruptions to your day-to-day operations.
Fortunately, it doesn't have to be that way. With meticulous planning and scheduling it is entirely possible to pick a time of the year in which an office relocation will affect your business the least. Below, we'll discuss the primary considerations of your business when determining the right time to relocate your expanding business, lock, stock and barrel.
Seasonality, seasonality, seasonality
There are many industries that rely heavily on seasonal peaks for the majority of their annual income. For example, those within the travel and tourism sector will normally get their highest sales volumes during the late spring and summer months. In which case, a business relocation would make most sense when sales are much quieter, often during the winter with everyone's attentions focused towards Christmas.
Speaking of Christmas, those renting retail units and selling goods in-store will also experience a seasonal spike in and around the festive season. Most businesses within the retail industry will want to put any plans to move into a new store on-hold between November and January to ensure they can adequately serve their valued customers when they need them the most at Christmas.
Always have your project management hat on
Businesses that operate in a project-based manner, perhaps in engineering or light industrial services, will also want to look ahead at their schedule before pencilling in a relocation date. The last thing you want is to plan a business move in and around proposed completion dates of big-ticket projects that could be the difference between a profitable and a loss-making year.
Stakeholders of key projects should always be consulted first before setting concrete relocation dates.
The weather can cause unforeseen headaches
Depending upon where your new and existing business premises are based, the weather could play a key role in your business relocation. If you are moving towns or cities, the last thing you want is heavy snow or ice to grind everything to a halt. Furthermore, it's important to look ahead in the town or city of your new business premises to check for any key road closures or ongoing roadworks that could make an office relocation a logistical nightmare.
Choosing the right day of the week to move
It might also be prudent to decide upon a specific day of the week that would be best for your business to relocate. For instance, a retail outlet that generates most of its footfall and sales on a Saturday and Sunday should probably consider a weekday move. Similarly, those who operate 9-to-5, Monday to Friday might have to consider making the sacrifice of a weekend move. You could enlist the support of employees which can help them to feel part of the relocation process and better engaged with the business as a whole.
You know what they say, the early bird catches the worm. It pays for your business to be forward-thinking and proactive about its relocation. Your bottom line will thank you for it at the end of the financial year!
Pall Mall Estates have a wide range of low cost commercial properties across the UK. Take a look at our available spaces here or get in touch with our experienced team here.